Samsung unveils 12GB LPDDR4X for next-gen smartphones
Samsung announces mass production of 12GB LPDDR4X chips, destined for Galaxy Fold and other flagship devices.

Published Thu, Mar 14 2019 10:28 PM CDT
|
Updated Tue, Nov 3 2020 11:49 AM CST
Samsung has just announced that its new 12GB LPDDR4X chips have entered mass production, ready for the next wave of flagship smartphones and tablets including its own Galaxy Fold.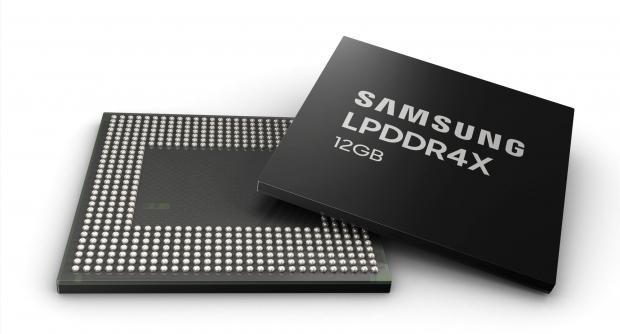 The new 12GB DRAM chips are the largest capacity mobile DRAM chips in the industry, providing next-gen smartphones with copious amounts of RAM to work with. It'll be even more than most entry-level and mid-range Windows laptops ship with, as they mostly arrive with 8GB of RAM inside.
Why do you need 12GB of RAM in your smartphone though? Well, we have new handsets with larger-than-life displays, 3/4/5 cameras, 5G connectivity, foldable displays, 120Hz refresh rate displays, and so much more. 12GB of RAM might seem ridiculous, but when it's used in ridiculously feature-packed and high-end smartphones it doesn't seem so crazy.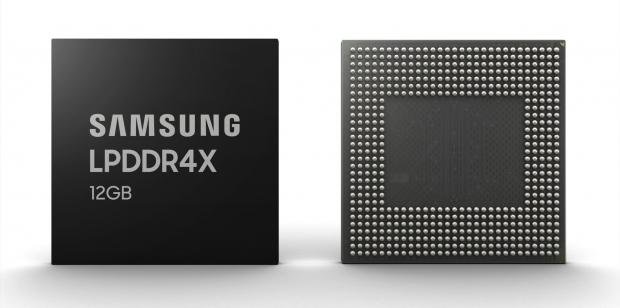 Samsung has stacked 6 x 16Gb second-generation 10nm LPDDR4X chips to hit 12GB at just 1.1mm thick, which will still allow for incredibly thin smartphones that pack 12GB of RAM. We're looking at 34.1GB/sec data transfer rates, with great power efficiency thanks to the 10nm manufacturing process.
The company will be boosting the production of 8GB and 12GB chips by 300% in 2H 2019, ready for the next-gen Galaxy Note smartphone and the Galaxy Fold.
Related Tags