Podracer fan game reminds us when Star Wars games were fun
One talented programmer recreates the beloved Star Wars podracing game on Nintendo 64.

Published Mon, Mar 11 2019 5:40 PM CDT
|
Updated Tue, Nov 3 2020 11:49 AM CST
Remember back when Star Wars games were fun, varied, and whimsical and not artificially-elongated microtransaction-ridden service games? Remember that old-school podracing game you spent hours on, perfecting tight corners on Tattooine's dusty canyons? One talented fan brings back Anakin's podracing days of yore with a nifty UE4 project.
Programmer RobJin has recreated the N64 classic Star Wars Episode I: Racer in Unreal Engine 4, upgrading the 20-year old game with high-end modern graphics and smooth animations. The dev worked on a demo of the game for about 10 months to learn the ins and outs of UE4, and based on the finished result, I'd say this is as good as any resume. Not only does the unofficial remaster demo breathe new life into a childhood icon, it reminds players what Star Wars games were like back in the day; small, interactive slices of the universe that didn't require online play, season passes, or tons of extra purchases. They were built around fun and innovation, even if they were always hard to make.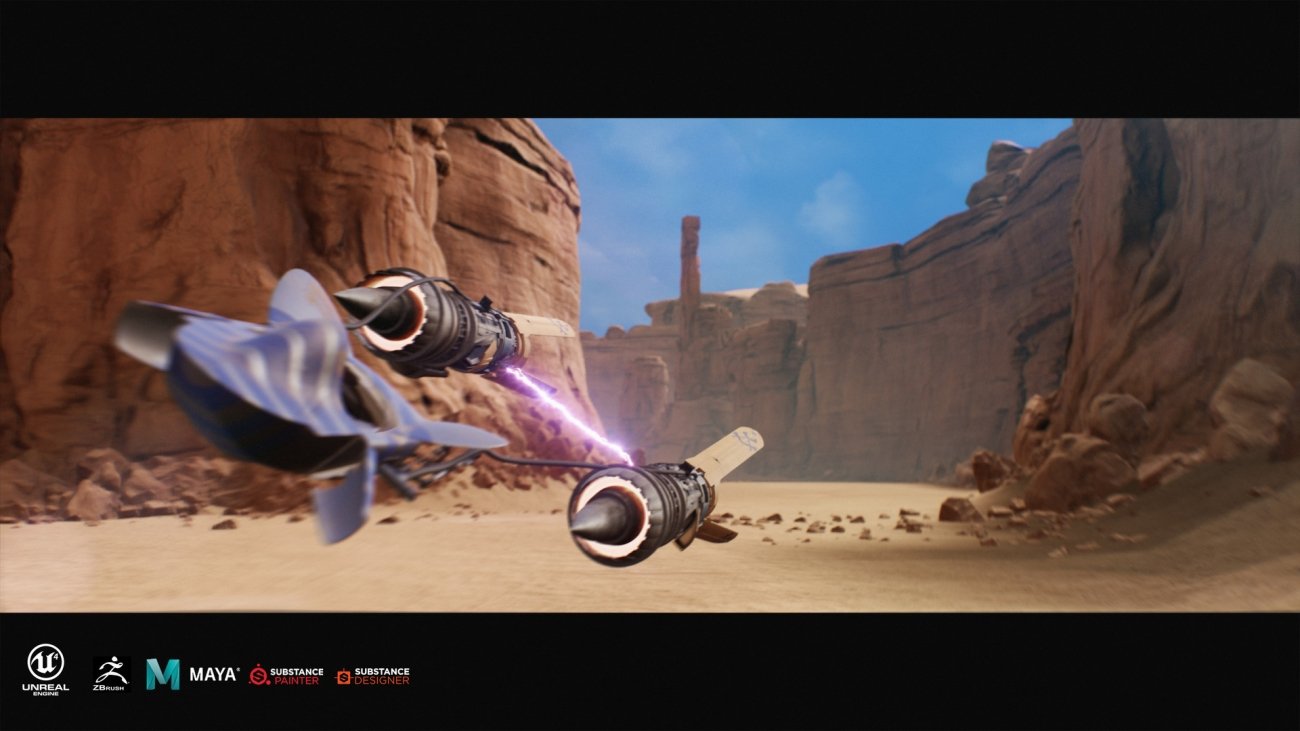 You can actually download the demo right now for free, but be sure to grab it fast. Disney probably won't play very nice and force a takedown of the videos and download links.
Related Tags