Epic wins Fortnite dance-off, lawsuits dropped...for now
Everyone from Alfonso Ribeiro, 2Milly, and The Backpack Kid drop dance lawsuits against Epic Games...for now.

Published Sat, Mar 9 2019 5:41 PM CST
|
Updated Tue, Nov 3 2020 11:49 AM CST
Contrary to our predictions, Fortnite's monetized dances may not end up costing Epic Games big money.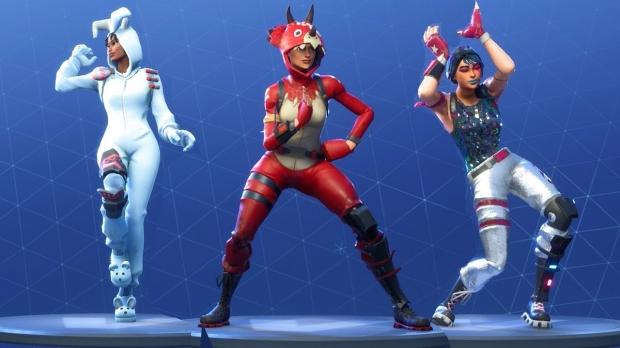 Not long ago Alfonso Ribeiro sued Epic Games over Fortnite's Carlton dance, kicking off a fresh wave of lawsuits from other stars like 2Milly and Russell Horning (The Backpack Kid) whose dances appear in the game. But before the plaintiffs can seek damages from Epic's billion-dollar game, they have to successfully copyright their choreographed dances (which is actually possible). But the process is a long one and as a result the suits have been dropped...at least for now.
According to The Hollywood Reporter, a recent Supreme Court decision has interrupted the lawsuits. The courts recently ruled that before plaintiffs can seek damages for copyright infringement, they must first be granted or refused an application from the United States Copyright Office. None of the plaintiffs' applications have been addressed so they voluntarily dropped each case, and as such can be re-filed.
The biggest star may not re-file, however. Alfonso Ribeiro's Carlton dance was refused registration at the US Copyright Office on the grounds of it not being a true choreographed dance routine.
Epic Games' Fortnite is still the biggest game on the planet right now and has helped the company earn an estimated $3 billion in profit in 2018. The developer is now worth more than an estimated $15 billion. Fortnite's monetized dances are a big part of its money-making schemes, and if lawyers can prove infringement, the games-maker will probably have to shell out big time.
However Epic is a billion-dollar giant backed by gaming's biggest titan: Tencent. The Chinese juggernaut owns a 40% stake in Epic, and will defend its guaranteed money machine Fortnite quite ruthlessly. Armed with Fortnite's cashflow and Tencent's raw might, challenging lawyers will have significant legal hurdles along the way.
Related Tags