Fortnite's dances could cost Epic big
More expensive suits from celebrities could damage Fortnite's long-standing reign.

Published Tue, Dec 18 2018 1:08 PM CST
|
Updated Tue, Nov 3 2020 11:49 AM CST
Fortnite uses many popular dances to make money, and celebrity creators want their piece of Epic's billion-dollar pie.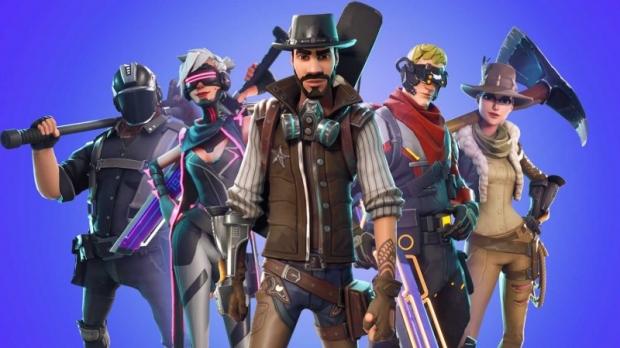 Thanks to its wildly successful engagement model, Fortnite is the biggest game in the industry right now. But there's just one problem: it's making a lot of money from copying specific dance moves that it doesn't actually own. The game is monetized via optional skins and emotes that can be purchased with real money, and the company isn't paying royalties or splitting the proceeds with the creators of the moves. This has prompted big litigation suits from celebrities like Alfonso Ribiero (Carlton from Fresh Prince), rapper 2 Milly, and Russell Horning (aka The Backpack Kid) who are all seeking damages and cash from unauthorized use of their choreographed dances.
This is just the beginning and many more entertainers will likely jump on the litigation bandwagon to get paid. But do these suits have legs to stand in court? Can you sue someone over a dance? Can you even copyright a dance? Yes, you actually can...but it can be messy. For example, if anyone assisted 2 Milly, Horning, or Ribiero in choreographing the dance itself, they could technically be co-owners of the moves.
The U.S. Copyright Act of 1976 stipulates that, while you can copyright a dance, it must meet certain criteria:
The dance must be your original work: it must originate with you and show some minimal level of creativity.

The dance must be fixed in a tangible object. This might include a film or video recording of the dance, or a precise written description in text or in a dance notation system. An idea for a dance is not entitled to copyright protection, nor is a dance that has been performed but not notated or recorded.

A dance does not have to tell a story or be presented before an audience to receive copyright protection.
Assuming the dance is successfully copyrighted by a single owner, they have specific rights, including selling the likeness or copies of the moves:
"The owner of a copyright in a choreographic work has the exclusive right to publicly perform a dance, to make, sell or distribute copies of the dance, to prepare adaptations or other derivative works based on the dance, and to publicly display the dance."
Part of Fortnite's golden and powerful engagement is built around these dance moves. People everywhere--especially kids--are enacting their favorite moves at gatherings, parties, and at school, and everyone associates the dances with the game. In a very real way these are real life advertisements for the battle royale juggernaut.
Actual creators of the moves aren't happy they're being left out financially and being overshadowed by a games developer raking in hundreds of millions every month.
So basically Epic could end up paying millions in damages from these suits. Of course everyone must successfully copyright their dances first to have any merit to the claims and extract their potential cash from Epic Games. This could ultimately eat into Fortnite's billion-dollar earnings and take a serious toll on Epic Games' future, which largely depends on the game.
While millions doesn't sound like a lot, compounded with multiple suits and cases the bills will rack up quick.
Even if Epic wins, these suits are likely to be quite costly as they stretch out over many months, racking up court dues and legal fees. Right now Epic enjoys lots of freedoms with Fortnite, including keeping a good portion of revenues generated from the game's microtransactions and battle passes, even on mobile. Fortnite runs on Epic's own proprietary launcher and storefront on PC and mobile, but it still has to pay Sony and Microsoft their 30% cuts.
This could be the beginning of Epic's legal debacle and it may have to remove a portion of its most popular dances as a result...along with having to pay out serious cash.
It'll be interesting to see how this develops and I think many more rappers, dancers, and creators will be filing copyright applications to get legal ownership of specific dances. And after that...well...Epic Games and many other publishers and game devs could find themselves under legal fire.
Related Tags