Twitch streamer hypes new content coming to Apex Legends
Shroud says 'there's gonna be some sh*t' dropped in Apex Legends that'll blow our minds.

Published Sun, Mar 3 2019 10:32 PM CST
|
Updated Tue, Nov 3 2020 11:49 AM CST
Apex Legends is the hottest game in the world right now, with Titanfall developer Respawn Entertainment alongside EA ready to launch the first season of the smash hit battle royale game.
Now we have Twitch streaming legend 'shroud' AKA Michael Grzesiek driving the hype of Apex Legends to new heights with a tease of future content in the game in a recent stream on Twitch. Shroud said that gamers might be anticipating the upcoming Battle Pass and tease of new legends for the game, but there are things that he helped Respawn on during the development of Apex Legends that isn't even in the launch version of the game.
Shroud said: "I can tell you this much ok? I saw shit 10 months ago in this game, that isn't even in this build, alright?". If that doesn't build hype, shroud added: "There's gonna be some shit. You just wait, just you wait, okay? Just wait, be patient". You can see shroud's comments in the video above which I've embedded at the right time of the clip, it is just 10 or so seconds but it is a great tease of things to come.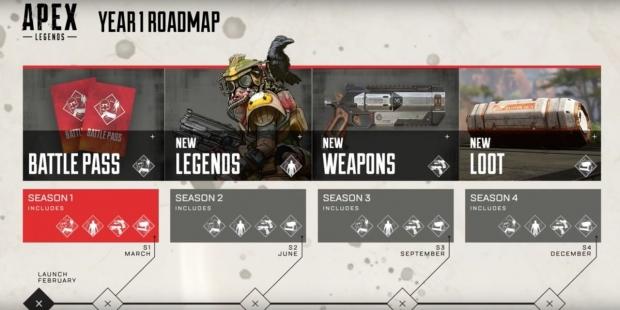 We can expect the Battle Pass to arrive this month to kick off the exciting first season of the game off, which will bring new legends, weapons, and loot to celebrate the milestone in Apex Legends. I'm sure we'll hear an update about how many people are playing the game since its the hottest thing on the market right now, and has been strong enough to pull me away from my obsession with Overwatch and that is saying a lot for me.
If you haven't tried it out, Apex Legends is totally free-to-play and on the PC, Xbox One, and PS4.
Related Tags