Activision sets aside $97 million for fired employees
Activision plans to shell out nearly $100 million in severance to fired employees.

Published Fri, Mar 1 2019 3:33 PM CST
|
Updated Tue, Nov 3 2020 11:49 AM CST
Activision-Blizzard plans to pay out nearly $100 million in severance pay to its recently fired employees.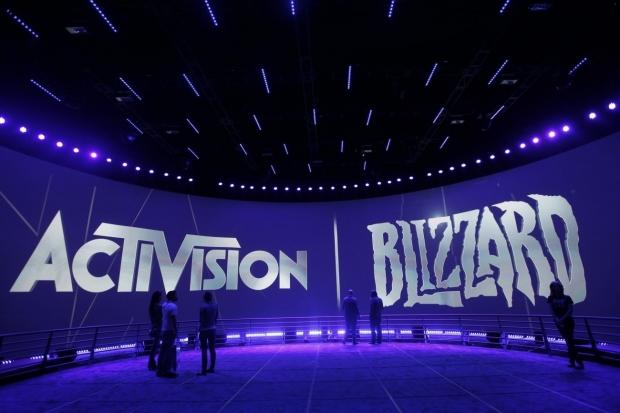 Read Also: Activision: our vision is monetization, engagement, and accessibility
In the same year it reported record earnings of $7.5 billion, the company behind World of Warcraft and Call of Duty recently fired nearly 800 employees to restructure its business. But the billion-dollar publisher plans to offer generous severance packages to those affected: according to a new SEC Filing, the company has laid aside $97.5 million in severance pay.
"We expect to incur aggregate pre-tax restructuring charges of approximately $150 million in 2019, related to severance, including, in many cases, above legally required amounts (approximately 65% of the aggregate charge), facilities costs (approximately 20% of the aggregate charge), and asset write-downs and other costs(approximately 15% of the aggregate charge)," reads the filing.
The company also went into greater detail behind its restructuring decision. We've already highlighted the major reasons behind the move in a previous article, but it comes down to Activision-Blizzard wanting to eliminate what it considers redundant positions and use that payroll to fund new game development projects.
The company cut off 8% of its workforce so it could raise 20% more revenue for games, but also more importantly, to develop and curate monetization strategies that will power those new games.
Here's what the SEC Filing had to say about the shake-up:
Focusing Development Resources and Restructuring Plan:

In order to better capitalize on long-term growth opportunities, on February 12, 2019, the Company committed to a Board-authorized restructuring plan under which the Company plans to refocus its resources on its largest opportunities and to remove unnecessary levels of complexity and duplication from certain parts of the business. More specifically, we intend to:

increase our investment in development for our largest, internally-owned franchises-across upfront releases, in-game content, mobile and geographic expansion

reduce certain non-development and administrative-related costs across our business; and

integrate our global and regional sales and "go-to-market," partnerships, and sponsorships capabilities across the business, which we believe will enable us to provide better opportunities for talent, and greater expertise and scale on behalf of our business units.
Related Tags