Being apart of the long line of deaths throughout Game of Thrones is simply being apart of television history. While Game of Thrones' writer, George R.R Martin sees absolutely no problem in ending the lives of our favorite characters abruptly, he doesn't want the same treatment for himself.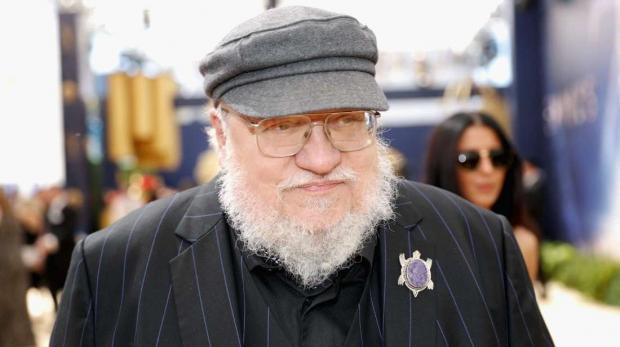 The Game of Thrones writer, George R.R Martin has revealed to Entertainment Weekly that despite his massive hand in how HBO's hit show is played out he would not want to appear in the shows final season. The writer actually said that he has already declined a cameo role that would somewhere in one of the final six episodes.
Here is what Martin said; "David and Dan invited me to a cameo in one of the final episodes, which I was tempted to do, but I didn't think just for the sake of a cameo I could take the time to return to Belfast." Instead of returning to the shooting grounds of North Ireland's Belfast, Martin has decided to throw his concentration onto the next book in the Game of Thrones series, The Winds of Winter. Funnily enough, Martin has appeared in a cameo role in Game of Thrones before, it was the original pilot that was eventually cut from the show.
"There was a cameo in the original pilot that was cut," Martin explaiend "I was a guest at Dany's wedding. But that was when she was played by Tamzin Merchant so all that footage got thrown out when we recast with Emilia Clarke." The final season for Game of Thrones will begin on April 14th and there will be six movie-length episodes. The actor for Arya Stark has hung up her bloodied shoes, check out that story here. Davos Seaworth has deemed the end of Game of Thrones' season 8 an 'honorable' one, check that story out here.