Game of Thrones actor says 8 seasons is an 'honorable' end
While it will be a tragic thing to see leave television, it might not be all bad for Game of Thrones.

Published Mon, Feb 11 2019 4:00 AM CST
|
Updated Tue, Nov 3 2020 11:49 AM CST
As we approach the climax for one of the most anticipated and biggest T.V shows of all-time, Game of Thrones star Liam Cunningham has spoken out about the decision to leave the show at eight seasons.
If you have been keeping up with Game of Thrones you would understand the hype there is for the final season to begin airing, as that is when all us fans finally get to see an ending to the monumental battles for the throne and the survival of Westeros itself. Who will sit upon the throne? Who will be left alive after the major battles that are about to occur? and why the hell isn't HBO just mass producing Game of Thrones seasons? Liam Cunningham, who plays Davos Seaworth or 'The Onion Knight' has said in an interview that the show doesn't want to overstay their welcome in the spot light.
Cunningham spoke to IGN and said "I get asked all the time, 'What the hell are you guys thinking? You could run Game of Thrones forever.' If you want to stay cool, and the show is cool, the best way to stay cool is to not overstay your welcome." That is quite a well-thought out decision if you were to ask me, not stretching the show on further than people can manage would certainly create a much more impactful and rewarding ending. Cunningham also adds "[It] would be dishonorable to stay on longer than we should" and that even though he is happy its ending it will still be "dearly" missed, so much that he would like "Game of Thrones' Liam Cunningham" written on his tombstone.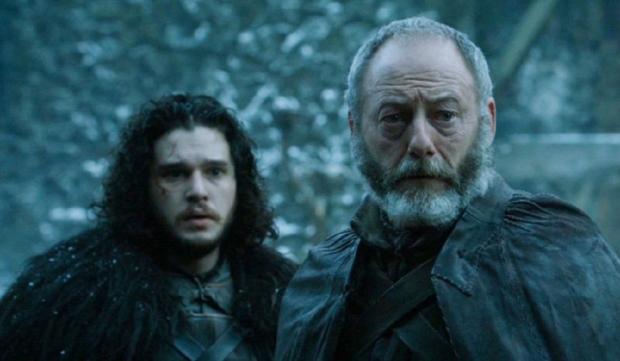 Related Tags