Hollow Knight sequel announced
Hollow Knight's ambitious DLC morphs into a standalone sequel release.

Published Thu, Feb 14 2019 12:11 PM CST
|
Updated Tue, Nov 3 2020 11:49 AM CST
Hollow Knight is getting a fully-fledged sequel with a new hero, new environments, and new bosses--it's more of the same classic hack-and-slash platforming in a new exciting wrapper.
Today Team Cherry announced Silksong, a sequel for their fantastic indie hit Hollow Knight. Originally planned as a DLC to the main game, Silksong morphed into something much bigger and became its own beast over time. Hollow Knight vets will recognize Silksong's hero, Hornet, and her ninja-like reflexes and iconic needle-spear.
That distinct exotic visual style is there in spades, and Silksong's combat looks absolutely amazing. Hornet zips around like an insectoid acrobat, deftly double-jumping, rush-slashing, and flipping across the game's eerily beautiful stages. As a huge fan of the original Hollow Knight, I can't wait to try this one out--I have a feeling it'll be like Specter Knight was to Shovel Knight's original launch.
Team Cherry plans to launch Silksong first on PC, Mac, Linux and Switch, with a PS4 and Xbox One launch later on. No release date was given, but all Kickstarter backers will get a free copy.
Game Features
Discover a whole new kingdom! Explore coral forests, mossy grottos, gilded cities and misted moors as you ascend to the shining citadel at the top of the world.

Engage in lethal acrobatic action! Wield a whole new suite of nimble moves as you dance between foes in deadly, beautiful combat.

Craft powerful tools! Master an ever-expanding arsenal of weapons, traps and mechanisms to confound your enemies and explore new heights.

Solve shocking quests! Hunt down rare beasts, unearth ancient mysteries and search for lost treasures to fulfil the wishes of the downtrodden and restore the kingdom's hope. Prepare for the unexpected!

Face over 150 all-new foes! Beasts and hunters, assassins and kings, monsters and knights - defeat them all with bravery and skill!

Experience a stunning orchestral score! Hollow Knight's award-winning composer, Christopher Larkin, returns to bring melancholy melodies, symphonic strings and heart-thumping, soul strumming boss themes to the adventure.

Challenge Silk Soul mode! Once you conquer the game, test your skills in an all-new mode that spins the game into a unique, challenging experience.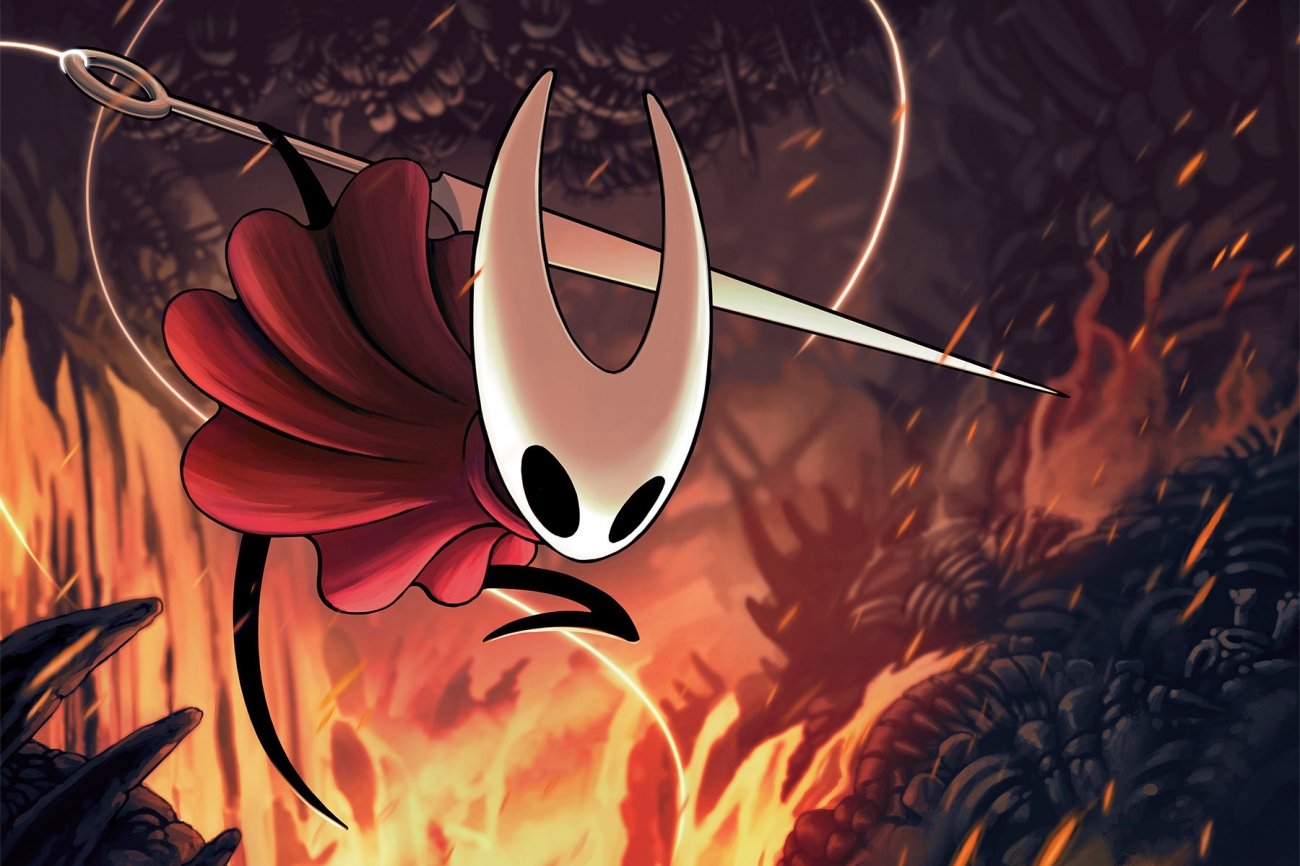 Related Tags