Age of Empires inspired RTS title 'Bannermen' get free beta
Upcoming new real-time strategy game 'Bannermen' about to hit first beta, sign-ups available.

Published Mon, Feb 4 2019 2:00 AM CST
|
Updated Tue, Nov 3 2020 11:49 AM CST
Developer Pathos Interactive have announced in a recent press release that their upcoming real-time strategy title 'Bannermen' will soon be heading to the beta stage, players can now sign up to get exclusive access to the title.
The news has also been released onto the official Bannermen Steam page listing, developer Pathos Interactive states; "We are happy to announce that a free Bannermen beta will be held on Steam, starting Friday February 8 and ending Sunday February 10!". If you are unsure sure of what Bannermen is and you are a fan of Age of Empires-like games then I'd recommend you give this title some time of day. Pathos Interactive explains in the later half of the video that Bannermen players will be able to manipulate the environment to your advantage through the use of holy spots on the map. Players will be required to occupy these spots to be able to control dynamic weather properties.
Bannermen will also feature online and single player gameplay, players that jump into the single player experience will begin their journey at the aftermath of a defeat in battle. The is goal is to travel about the world you will be immersed in gathering followers and essentially increasing your army of loyal 'Bannermen' and status as a lord. Multiplayer wise, players will be able to enjoy "full support with dedicated servers - with unranked ladder, ranked ladder and custom games and that can be played with just your friends". Online multplayer will have the option of having large 8 player battles as well.
Pathos Interactive's motive with Bannermen is to reinvigorate the real-time strategy genre and perhaps Bannermen is the breath of fresh air the genre needs. The free beta for the title will be "starting Friday February 8 and ending Sunday February 10." Below I have listed what will be included within the beta, and also a direct link to the sign-up website can be found here. Steam listing here. Bannermen will officially launch on February 22nd.
"The beta will offer both singleplayer and multiplayer experiences, including the following gamemodes:"
Online multiplayer with automatical match-making, both ranked and unranked.

Custom online skirmish game.

Custom singleplayer skirmish game.

Sneak peek of the singleplayer campaign.

Tutorial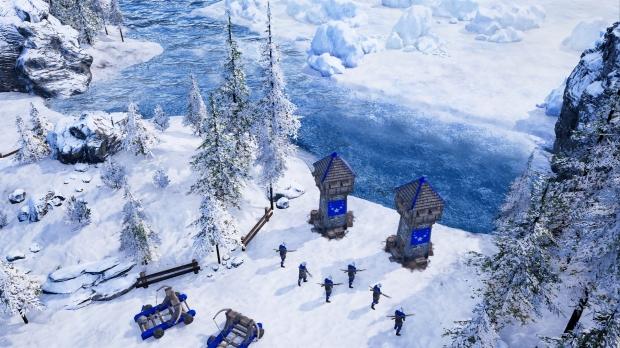 Related Tags