Nintendo currently has no plans to make new Switch console models, company president Shuntaro Furukawa says.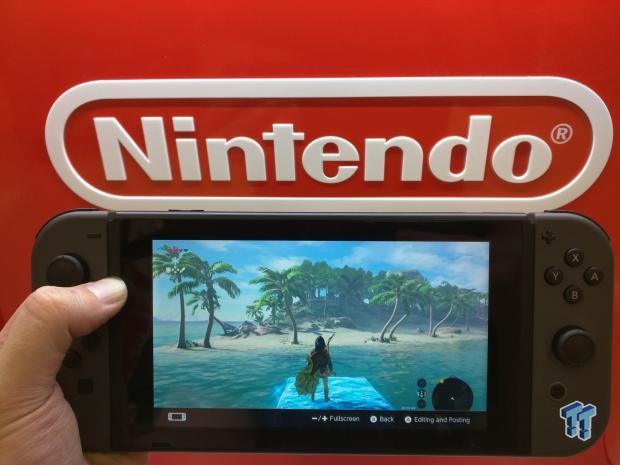 Analysts predict Nintendo will release a handheld-only Switch Mini in 2019 at a lower, more affordable price to curb the 3DS' slow wind-down. Other reports say Nintendo will launch a revised Switch system with an improved screen, and possibly beefier internal specs like boosted RAM. But Nintendo affirms it's not thinking that far into the future yet (at least that's what it says publicly).
In a recent interview with Sankei Shimbun, Nintendo President Shuntaro Furukawa stands by the 20 million Switch sales target while also confirming new models and MSRP drops haven't been considered yet. "[20 million sales] is a number that is fairly large and achievable. We will keep the target. The main focus of sales now is Switch, and so far we have not thought about successor models and price cuts."
This move to stay the course may be a strategic decision based on the Switch console's strong installed base.
The system has sold more than 22.86 million units worldwide since launch, and key analyst firms say as many as 8.7 million consoles were sold during the holidays.
A new Nintendo Switch model could alienate the more than 30 million console owners across the globe, especially if the more expensive variants have better hardware specifications. If anything I think the "Switch+" will be a slightly modified version of existing consoles.
Nintendo could also arrange hardware upgrades in a way that benefits all Switch owners, not just those who buy the newest model.
A new approach to Switch console upgrades
Typically companies like to re-release beefier versions of existing consoles--such as Microsoft's Xbox One S and X and Sony's PlayStation 4 Pro--with higher-end specs to fuel gaming experiences. But Nintendo could instead leverage the flexibility of the Switch's built-in NVIDIA Tegra X1 chip and its own clever designs to avoid alienating gamers.
I recently predicted that if the Switch gets hardware upgrades, they'll be for home console gaming, not the actual handheld unit. That means the dock would essentially expand into something more powerful to boost the dedicated gaming half of the Switch.
Nintendo could leverage an add-on box called a Supplemental Computing Device that boosts in-game performance and hardware power. The company already patented many iterations of the SCD. Think of it as a very potent Expansion Pak for the Switch that plugs into the Switch's dock, or outright replaces it (likely the latter).
In this configuration, the device would essentially act like an eGPU of sorts with an equipped processor that synergizes with the Switch's built-in Tegra X1. We'd see improved gameplay, smoother frame rates, beefier visuals for 4K displays, and other optimizations across the board--along with beefier processing power to handle more demanding cloud gaming.
Speaking of the Tegra X1, Nintendo could even leverage NVIDIA's GeForce Now servers to stream high-end games to the system via the cloud. This would be a forked Nintendo subscription that borrows from NVIDIA's GeForce-powered servers, and directly ties in with the Supplemental Computing Device.
The company already has experimental cloud-streamed games in Japan. This could be a very early alpha test of a new streaming plan that folds into the Nintendo Switch Online framework.
All of this is conjecture based on current industry trends, the Nintendo Switch's flexibility, and Nintendo's own experimental patents--nothing has been confirmed so far, but I do think it's interesting to think about.