Nintendo optimistic on 20 million Switch sales target
Strong Black Friday momentum gives Nintendo hope for 20 million Switch sales this fiscal year.

Published Tue, Dec 11 2018 6:51 PM CST
|
Updated Tue, Nov 3 2020 11:50 AM CST
Nintendo expects to sell 20 million Switch consoles by March 2019, but it's still well short of that goal. The critical Black Friday and Christmas periods could push the games-maker near or beyond its goal.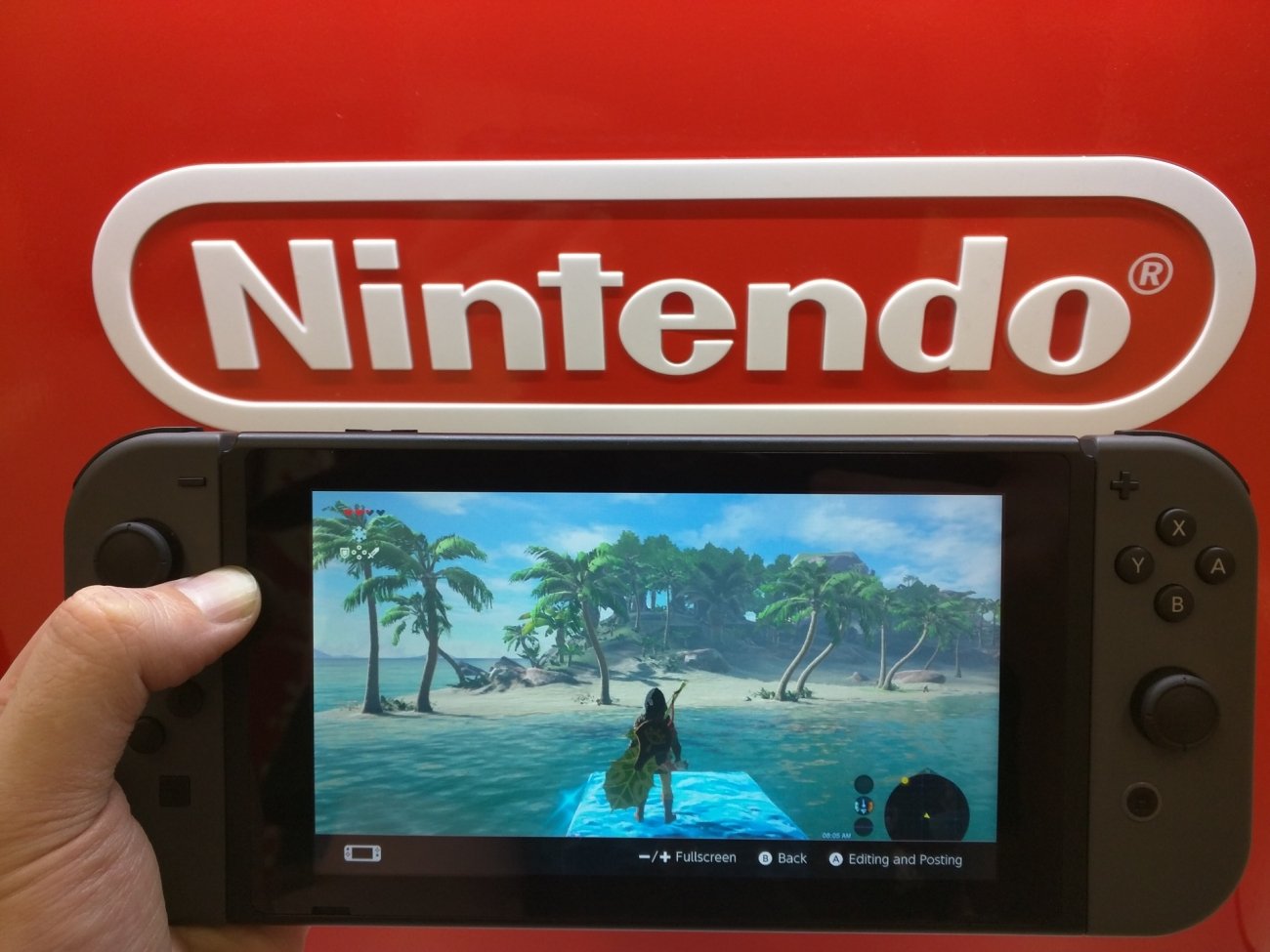 As of September 30, Nintendo is almost 15 million units shy of its big 20 million console sales target. Switch hardware sales for the first two quarters of Fiscal Year 2018 sit at 5.1 million, leaving 14.9 million units to be sold in the remaining six-month period up until March 31, 2019. This may sound daunting, but Nintendo is igniting the fuse for the industry's yearly sales bomb: the holiday season.
Black Friday and holiday season are traditionally Nintendo's most important periods throughout the year when it comes to hardware sales, meaning its Q3 timeframes see big sales spikes (Nintendo sold over 7 million Switch consoles in Q3'17). Nintendo of America President Reggie Fils-Aime says this historical surge gives executives confidence that the 20 million target will be met.
"We're feeling confident in our momentum and it's not just a stellar launch of Pokemon, it's not just what appears to be a stellar launch for Super Smash Bros. Ultimate. That Black Friday through Cyber Monday time frame was critically important to us, the remaining shopping days now through Christmas are critically important to us," Fils-Aime said in an interview with Forbes.
This year's Black Friday and Cyber Monday events were boons for Nintendo: the company managed to sell $250 million in hardware and software in the U.S. during the five-day period.
Exact Switch sales during the period remain unknown--Nintendo wouldn't release that info because it's sensitive enough to tamper with share prices--but we do know software has been major drivers for growth. Nintendo's latest Let's Go Pikachu and Eevee duo sold over 3 million copies in its first week of availability and is likely breaking new milestones to date.
Read Also: Switch rallies digital sales in Nintendo's 1H'18
The Nintendo of America President also highlights that Q4 is still pretty important, despite sales typically trailing off and cooling down before the new fiscal year begins. The company's strong fusillade of first-party and third-party games won't just peter off and will instead arm newcomer Switch owners with plenty of choices as well as engage and re-engage current users.
"More days right after Christmas as consumers receive gift cards or take unwanted gifts and monetize into things like Nintendo Switch are important to us.
So, this is going to be an ongoing effort to make sure that we drive our business forward through the balance of this holiday season but also the first calendar quarter as well."
It'll be interesting to see if Nintendo can hit its goal or not by the end of Fiscal Year 2018, but analysts have mixed predictions. Some say the Japanese games-maker could exceed the goal by 5 million hardware sales, others pinpoint a 16-17 million range.
The Switch currently sits at 22.86 million consoles sold worldwide.
Related Tags