MSI's GeForce RTX 2080 Ti Lightning rocks gold/black theme
MSI shows off its GeForce RTX 2080 Ti Lightning graphics card, which dons a sweet new gold and black theme.

Published Mon, Jan 7 2019 10:21 PM CST
|
Updated Tue, Nov 3 2020 11:49 AM CST
CES 2019 - MSI's new GeForce RTX 2080 Ti Lightning graphics card has been spotted in the wild at CES 2019 by our friends at Hardware Canucks, where we now know the RTX 2080 Ti Lightning will feature a slick new style.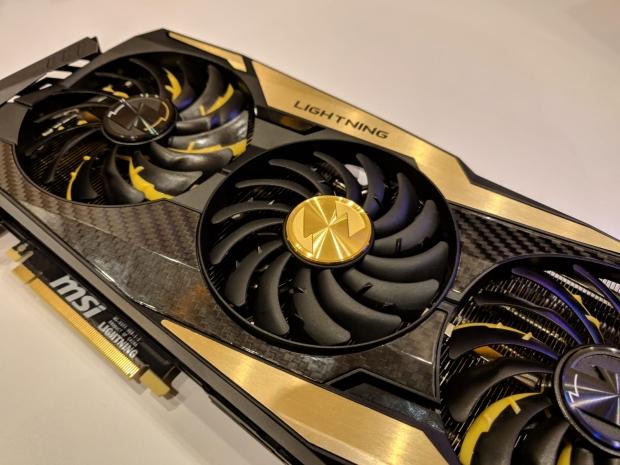 With the upcoming GeForce RTX 2080 Ti Lightning graphics card MSI is using a large 3-fan cooler shroud that is covered in a gorgeous gold and black theme with carbon fiber. The overall design is close to the previous-gen MSI GeForce GTX 1080 Ti Lightning, but the new carbon fiber look and change to gold and black is very welcomed. I love the look of the card, it'll really pop in a gaming PC with the right components to match it with some RGB lights sparkling off of it. Mmm.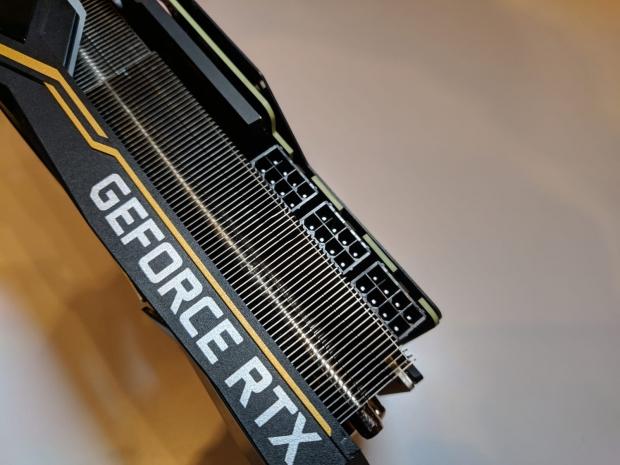 We should expect some great out-of-the-box results with factory overclocking by MSI on the GeForce RTX 2080 Ti Lightning and I'm sure there's more headroom than usual on an overclocked RTX 2080 Ti. It's a card built for overclocking so we should see it tweaked a heap and then the cooler ripped off for some LN2 cooling, but those pesky limitations by NVIDIA will always hold cards like this off without massive modifications done. Still, in stock form this is going to be a BEAST.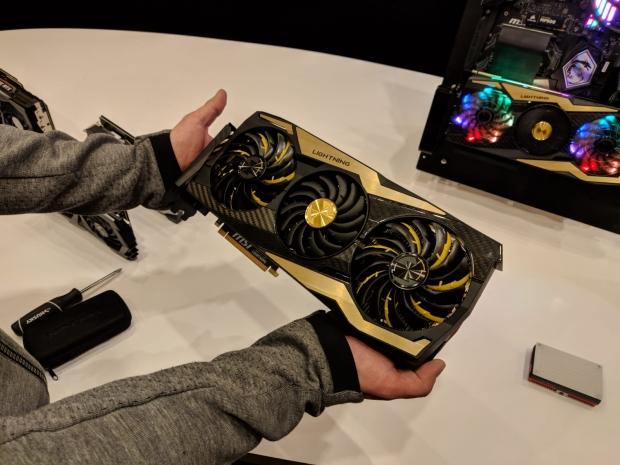 Related Tags