LG's the first with rollable TV: Signature Series OLED TV R
LG's new Signature Series OLED TV R unveiled, will roll out of and back into its brushed aluminum case when needed or wanted put away.
Published Jan 7, 2019 8:39 PM CST
|
Updated Tue, Nov 3 2020 11:49 AM CST
1 minute & 16 seconds read time
CES 2019 - LG has just unveiled the world's first rollable OLED TV with its new Signature Series OLED TV R, which arrives in a slick-looking brushed aluminum case, where a 65-inch rollable 4K OLED TV will slowly roll out, and then back into its case when you're finished with it.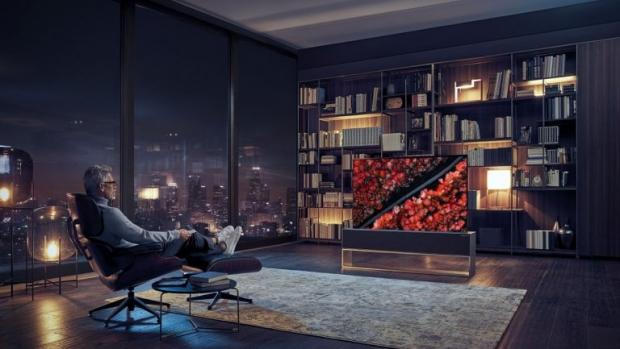 This isn't a TV that you're going to rush out and buy, but if you've got enough money or want the high-end boutique styling of this display (as there is none, it's all in a box) then it has a market. I can see this TV costing tens of thousands of dollars, and being put at the end of the bed of rich peoples houses so they can watch some Netflix in bed before they go to sleep. Hell, if I had tens of millions in my bank I would have one of these TVs on day one just cos.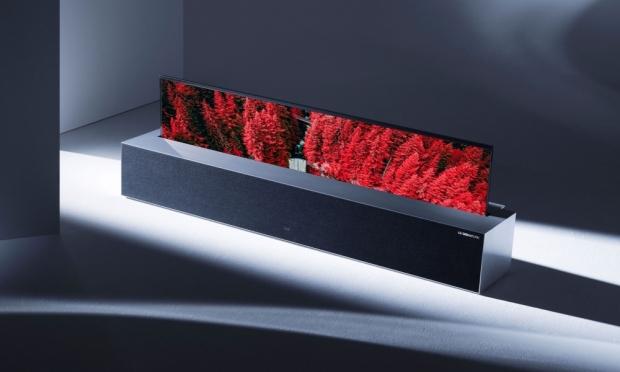 LG's new OLED TV R's base also rocks a hefty 100W Dolby Atmos speaker rig, and are reportedly about as good as a good soundbar. LG has something cool that you can do with the TV if you didn't want it rolled all the way out, with just the tip of the top of the TV popped out of its base acting as something LG calls "line mode". Line mode provides just enough of the OLED display for controlling music, flicking through pictures, or displaying the time.
The 4K panel is 120FPS capable, with LG powering the Signature Series OLED TV R with its second-gen Alpha 2 processor. LG is also including the very latest version of WebOS, something that will include support for Amazon Alexa, with LG also adding in Apple AirPlay 2 and HomeKit integration.
LG's new Signature Series OLED TV R will be available in the second half of 2019, with no details on price.
Related Tags