Halo 6 may have RPG mechanics
Halo: Infinite could be an interesting evolution of the franchise.

Published Wed, Dec 19 2018 5:45 PM CST
|
Updated Tue, Nov 3 2020 11:49 AM CST
Not much is officially know about Halo 6 (aka Halo: Infinite) but a recent job listing paints an interesting picture of the game's future.
Halo 6 could be a hybrid that merges first-person shooter with RPG mechanics in some way, a new Microsoft Senior Systems Designer job listing hints. The ad, which describes Halo 6 as a systems-driven game, calls for the candidate to have "familiarity with RPG and Shooter game mechanics." Combined with Microsoft's strong focus on live service games, this opens the doors for all sorts of possibilities.
343 is looking for a Senior Systems Designer to work on our next epic, systems-driven Halo Campaign. We are looking for a seasoned individual to manage, architect, document, and help drive systemic gameplay within our Campaign experience. Key responsibilities will focus on building and help manage a passionate design team, working closely with other disciplines to design systems as well as tools for the Campaign team. While working closely with the Campaign Director, the ideal candidate will need strong communication skills to pass on both vision for the game as well as give and elicit critical feedback from their team."
So what could this mean?
Halo bleeding into RPG territory could indicate a new kind of online-based campaign with PVE content set in an ever-changing and evolving live framework. This is me thinking out loud, obviously, but think of it as a Halo-meets-Destiny type of experience with co-op and online PVP multiplayer mixed in. Players could rank up and get stats for their particular Spartan or soldier and the game could take on a lite MMO feel of sorts.
Remember that Microsoft will push live services in all of its big first-party AAA games. Microsoft is all about engagement and makes billions from its lucrative and masterfully-designed service-based model, which is a mix of subscriptions, full game sales, and active monetized engagement.
This means microtransactions, season passes, lootboxes, etc. But 343 Industries has already confirmed Halo 6 won't have REQ-style lootboxes, so other monetization options are on the table, namely cosmetics.
I also think Halo 6's name implies something live-based. "Infinite" might just be a reference to the ship in Halo 5, but I really don't think so: I think it denotes the game's overall scope. Companies aim to make live games last as long as possible and release new, monetizable content for gamers to play and pay for.
Based on what we know about Microsoft's current first-party business model, and the current landscape of the games industry that sees big "genre-melding" games like Anthem and Destiny accumulating engagement, it's possible Halo could bring its campaign into this new live territory for an interesting new take.
I for one would love to play a consistently evolving Halo campaign that grows over time. PVE and campaign modes were always my favorite, especially Spartan Ops and Firefight, and I'm quite curious to see if this is what 343i has planned.
It's also possible the job listing is erroneous or that the RPG mechanics will be scrapped as Halo 6's development plays out.
Halo 6 is in very early stages of development--343i is creating a brand new games engine to power it--and isn't expected to release until 2020 or 2021.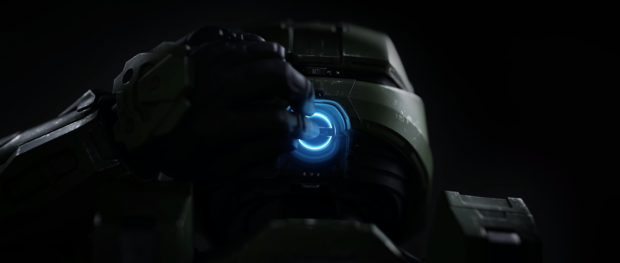 Related Tags