It costs $600 to unlock everything in Red Dead Online
Buying everything in Red Dead Online with gold will hurt your wallet.

Published Sun, Dec 16 2018 7:10 PM CST
|
Updated Tue, Nov 3 2020 11:50 AM CST
Red Dead Online's new microtransactions are now live, and if you want to buy everything outright it'll cost you the equivalent of two PS4's.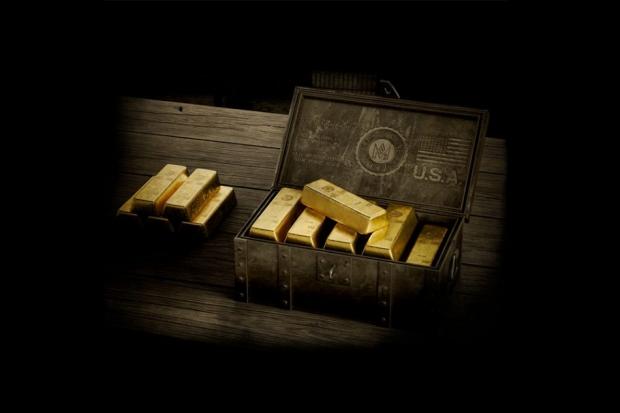 It's no surprise that Red Dead Online, Red Dead Redemption 2's online mode, is monetized in a similar fashion to GTA Online. After all, GTA Online has pulled in over $1 billion and remains a top earner for Take-Two Interactive and Rockstar. Red Dead Online lets players buy a premium currency called gold that can quickly unlock items and gear, or earn it for free at a slower pace by playing the game.
Based on current numbers players can earn a gold bar every two hours. Unlocking everything in the store with gold costs about 2,134 gold bars, as per Forbes' calculations. But what if you want to just buy everything right away with real money? Let's take a look at the easiest possible route to buy that much gold. Rockstar current sells gold in five tiers ranging from $10 for 25 bars to $100 for 350, and of course this last one gets you the most bang for your buck. So 2,134 divided by 350 is roughly 6.09, meaning you'd have to spend $600 to buy six 350 gold bundles to unlock everything.
Red Dead Online Gold bar prices:
25 Gold Bars - $10

55 Gold Bars - $20

150 Gold Bars - $50

245 Gold Bars - $75

350 Gold Bars - $100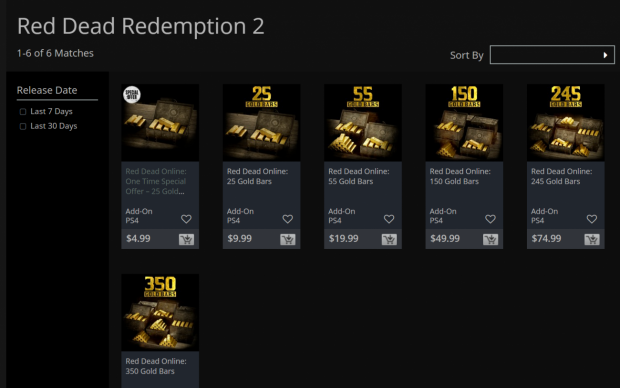 But buying everything is a terrible idea. A lot of the gear you'll buy can't be used right away and requires grinding and rank-ups to actually use and equip. I don't think anyone will really spend $600 on Red Dead Online right now especially since the activities are kind of limited, but months or even a year from now when it transforms into a robust Wild West online adventure? Sure, you bet.
Just as the content will evolve and change over time, so too will the in-game economy. The prices are probably static but the gold nugget payouts from missions and activities will be balanced and shift as the game unfolds.
Related Tags