NierR: Automata - Game of the YoRHa Edition details soon
Attention all androids, prepare for details on the Game of the YoRHa Edition.

Published Wed, Dec 12 2018 1:00 AM CST
|
Updated Tue, Nov 3 2020 11:50 AM CST
There is a new edition coming out for Square Enix and Platinum Games' NieR: Automata, and a teaser regarding the details of said edition has surfaced from the original writer, Yoko Taro.
The teaser is sourced from the NieR Game Twitter account where Yoko Taro took to the stage with a special announcement for the fans. The announcement says that Square Enix has asked Yoko Taro to comment about the coming Game of the YoRHa Edition, instead the writer gave us a fable regarding the meaning of nothing and how it can be applied to life.
Taro gives us the three release dates of NieR: Automata's release in their specific regions, he then lays out these dates into whole numbers and then adds them together to get a final number. He then proceeds to create two mediums by drawing two lines down the middle of the number and then subtracting the second number from the first. The equation is like this: 20170223 (2017/02/23) + 20170307 + (2017/03/07) + 20170310 (2017/03/10) = 60510840. This number is then divided by the lines 6051|0840 and then 0840 is subtracted from 6051, resulting in 5211.
5211 is the number, perhaps this is just meaningless and the writer is just throwing everyone off on a wild number hunt, or perhaps there is meaning to it and within this final number is the release date or information regarding the NieR: Automata Game of the YoRHa Edition. It is truly anyones guess, I personally could find no relevance when thinking about the number date wise, yearly, monthly or even weekly. So I hope to hear if this was a ruse or that if there was actually some genuine meaning to it. In other news about the coming edition, the Entertainment Software Ratings Board revealed the PS4/PC title, visit that story here.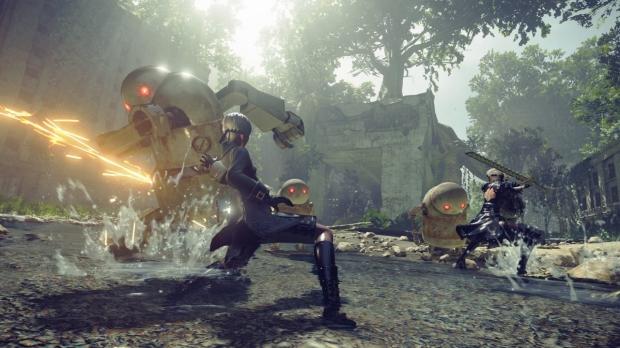 Related Tags