PlayStation Classic supports up to 15 saves per game
Sony explains how saves work on its new $100 PlayStation micro-console.

Published Mon, Nov 26 2018 5:22 PM CST
|
Updated Tue, Nov 3 2020 11:50 AM CST
Sony's PlayStation Classic mirrors the original system's save features.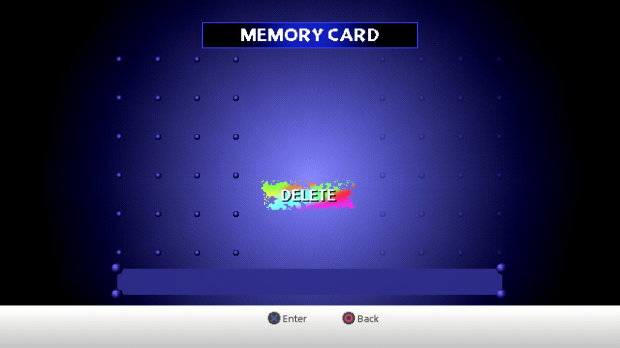 In a recent PlayStation Blog post, Sony revealed how saves will work on its new PS Classic mini-system. Each of the $100 console's games will have its own separate memory card that can store up to 15 slots of data (although 24 slots are shown in the UI picture, only 15 can be used). But anyone who grew up with the original PlayStation knows it saves in blocks rather than slots, and a lot of games use multiple blocks--as you progress in a game, save data sizes are often compounded and grow.
"Each title can support up to 15 virtual memory card slots, which you can manage from the console's main UI. Just like the original PlayStation, once you delete a save file it fades away and cannot be recovered," Sony said in the blog, leaving out the important distinction between "slots" and "blocks."
But there's a way to avoid cluttering up your memory card slot. The PS Classic has a quick save state feature that will lock in your progress at any point, allowing you to return to that session at your leisure. These are called resume points and each game only has one (versus the four on Nintendo's NES and SNES Classic systems).
Read Also: PlayStation Classic has lots of PAL games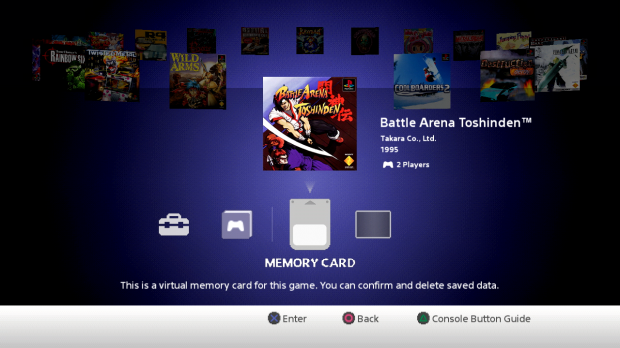 "Additionally, pressing the Reset button on the PlayStation Classic console will bring you back out to the system's main UI, creating a restore point wherever you left off in the game you were playing. Next time you play that game, you can return to the restore point you had created before."
The PlayStation Classic launches on December 3, 2018 for $100.
Related Tags