Red Dead Redemption 2's ambitious online mode will start tomorrow as a beta test, but only for ultimate edition owners. Everyone else will have to wait.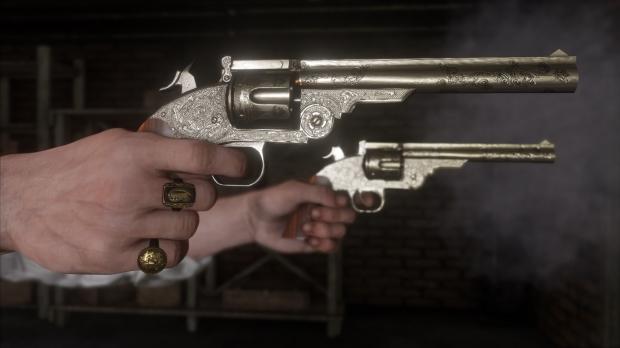 Red Dead Online, the GTA Online-like multiplayer component of RDR2, will open its swinging saloon doors tomorrow on November 27. It'll be held in a staggered beta test that unlocks for different players at different times to avoid disastrous server crashes (which will probably happen anyway) Here's the schedule:
November 27: RDR2 ultimate edition owners
November 28: Everyone who played RDR2 at launch on Oct. 26
November 29: Everyone who played RDR2 in its first three days of release
November 30: All RDR2 players
We actually know a fair bit about Red Dead Online. The mode is based entirely on Red Dead Redemption 2's 1899 Western frontier and uses the same basic mechanics, physics, features, and environments similar to how GTA Online's playground is set in Los Santos.
Red Dead Online will support up to 32 players, and Rockstar confirms players can form a posse of seven players at once. Co-operative story-based missions will be available across the dynamic world, as will PVP action
The mode will be monetized with in-game purchases via microtransactions, and it's likely to mirror GTA Online's strategy with game-affecting content. For example, PS4 players will get an extra edge in Red Dead Online thanks to Rockstar's marketing deal with Sony--the pre-order unlocks aren't just cosmetic and actually are in-game items with beneficial stats.
Red Dead Online is set up to run parallel in GTA Online's business model, which is based online engagement and monetization. The mode will enjoy a steady stream of new free content that's paid for by optional microtransaction earnings (the same as GTAO).
We're not sure when microtransactions will be available, but we expect to see them in a light form during the beta. We'll be sure to update you once we have more information.
With the gameplay of Red Dead Redemption 2 as its foundation, Red Dead Online transforms the vast and deeply detailed landscapes, cities, towns, and habitats of Red Dead Redemption 2 into a new, living online world ready to be shared by multiple players. Create and customize your character, tailor your abilities to suit your play style, and head out into a new frontier full of things to experience.

Explore this huge world solo or with friends. Form or join a posse to ride with up to seven players; gather around the fire at your camp; head out hunting or fishing; visit bustling towns; battle enemy gangs and attack their hideouts; hunt for treasure; take on missions and interact with familiar characters from across the five states; or fight against other outlaws in both spontaneous skirmishes and pitched set-piece battles; compete with other players or whole posses in open world challenges and much more.