Just as you thought having two, three, or four cameras on the back of a smartphone was getting out of control, LG has filed a patent that could see a future smartphone rocking a huge 16 cameras on the back.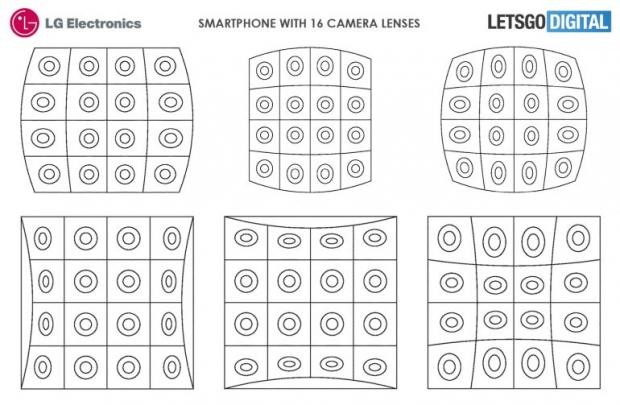 LetsGoDigital first saw the collection of cameras on LG's new patents, with 16 cameras each featuring different curvatures, and when snapping photos they will collect images from different angles. After this, the phone would reportedly be capable of making a moving image captured through multiple lenses. Better yet, the 16-camera rig on the back is joined by a small mirror that would allow for the ultimate selfies.
LG's new patent also teases that new effects on photos can be achieved with the army of rear-facing snappers, where you could replace an object in a photo very easily. You could take out part of a photo and replace it with another image that was captured from a separate lens. LG's patent shows the head of a teddy bear being rotated easily with a swipe on the screen, with the patent also showing us that you can replace faces and capture 3D images. It seems the camera is the heart and soul of this purported phone, in more ways than one.