Volvo deploys its first end-to-end autonomous truck
Volvo announces new deal where 6 of its fully autonomous trucks will transport limestone in Norway.
Published Nov 27, 2018 12:16 AM CST
|
Updated Tue, Nov 3 2020 11:50 AM CST
1 minute & 29 seconds read time
Volvo has been working on autonomous car technology for a while now, and has just announced that it has inked a deal that will see six of its autonomous trucks carrying limestone from a Brønnøy Kalk to a Norway port, which is a 3-mile or so journey.
Most of these deals for trucks at mines would involve a fleet of trucks being made, and then deployed to the mine where the mine would get drivers in and using the trucks. This deal is Volvo's first end-to-end autonomous offering, where it means the mining company is paying Volvo for each metric tonne its autonomous trucks are delivering. This means that Volvo will want to make its trucks the most efficient they can, as they won't be paid if they fail or are filled with problems.
The new autonomous trucks are already being tested in Norway, with the full service going live towards the end of 2019. Volvo Trucks' Director of Autonomous Solutions, Sasko Cuklev said: "It is exciting to reach this point where we introduce autonomous solutions. By working in a confined area on a predetermined route, we can find out how to get the best out of the solution and tailor it according to specific customer needs. This is all about collaborating to develop new solutions, providing greater flexibility and efficiency, as well as increased productivity".
This will see Volvo use the Norway mine deal to sell more of its autonomous trucks, as it has to impress in order to make money from this deal. Other companies will see what Volvo is doing and follow in their tracks, which will be a boon for the autonomous trucking industry.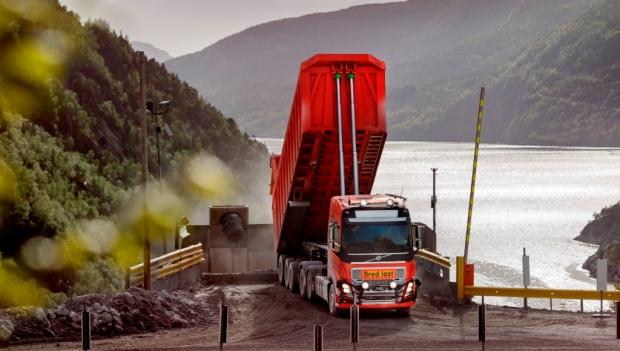 Brønnøy Kalk Mine Managing Director, Raymond Langfjord, said: "This is an important step for us. The competition in the industry is tough. We are continuously looking to increase our efficiency and productivity long-term, and we have a clear vision of taking advantage of new opportunities in technology and digital solutions. Going autonomous will greatly increase our competitiveness in a tough global market".
Related Tags