Fallout 76 has many, many flaws, says ex-Obsidian dev
'But I can also see the potential.'
Published Nov 23, 2018 1:39 PM CST
|
Updated Tue, Nov 3 2020 11:50 AM CST
2 minutes & 29 seconds read time
Fallout 76 does indeed have big glaring issues, and an ex-Obsidian developer shares his thoughts about Bethesda's new online-only survival sim.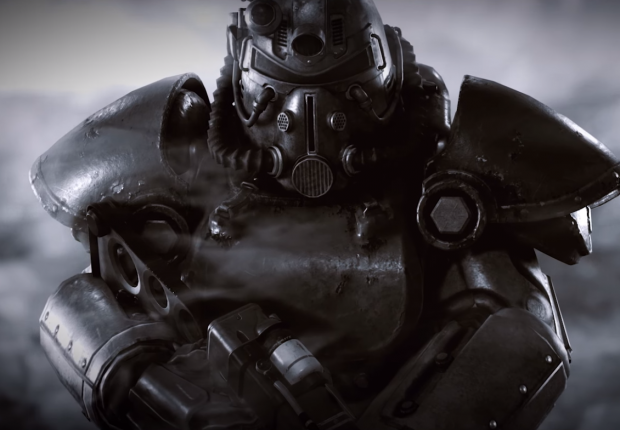 Hearing what other developers think about big new games is always fascinating, especially since they're familiar with the rigors of game creation. Thanks to Fallout: New Vegas, this goes double for Obsidian Entertainment devs, and one such creator expressed their opinions about Bethesda's new experimental online Fallout game. Ex-Obsidian dev David Lockwood says Fallout 76 has lots of problems, but it also has lots of potential--a sentiment I echoed in my Fallout 76 impressions.
"I am completely in love with this game, despite's its flaws. It has many, many flaws but I can see and already feel the potential," Lockwood said in a lengthy Reddit review post.
The dev also brings up an excellent point: Fallout 76's lower sales and huge criticism could ultimately mute the game's future roadmap and significantly dilute its future. In short, if Fallout 76 is seen as a failure at ZeniMax's corporate level, it may not get the funding it needs to actually grow and become better.
"I really hope the dragging sales don't affect the long term development process. I know first hand how gutted a development team can feel about that, 3 to 4 years of your life dragged through shit and then when the money isn't there, all the cool things you have planned post development start getting axed. It is very difficult for the team."
Bethesda and its live team have a concrete roadmap in place for Fallout 76's future.
But as with any service game, there's a delicate balancing act with Fallout 76 that the studio must handled just right. Not only does it have to fix the current technical issues and upkeep existing content, but it has to build on it steadily in a way that's engaging and enjoyable for players. So the team must constantly move both backward and forward while living in the immediate present as well.
Monetization is also extremely important and may determine the game's overall development support. Fallout 76 is monetized with optional cosmetic in-game purchases via a currency called Atoms, which can be purchased with real money or earned in game.
Before Bethesda can monetize, though, it must properly engage, and to do that it must fix the obvious issues, bugs, and other frustrations to actually make people want to play. This path may be disrupted if Zenimax just feels the experiment isn't worth continuing.
Lockwood's criticisms and advice are extremely poignant and valid, and if Bethesda were to listen to its community (and other developers) it may eventually evolve Fallout 76 into a hit.
But for right now it's a meticulous, often frustrating experiment that needs lots of work...and I hope ZeniMax and Bethesda are up for the challenge.
Related Tags