Anthem could launch with microtransactions
EA's comments hint BioWare's new IP Anthem could be monetized at launch.

Published Mon, Nov 5 2018 7:33 PM CST
|
Updated Tue, Nov 3 2020 11:50 AM CST
Anthem, which launches at the tail-end of EA's fiscal year, could still affect the company's live services earnings...and that means it could launch with microtransactions.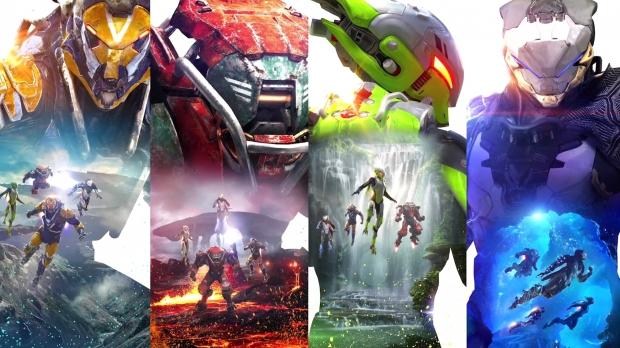 As a service game it's no surprise BioWare's new action-based RPG Anthem will have microtransactions (something I predicted before Anthem was even revealed). The game was tailor-made to be an expansive online-driven PVE co-op experience that continually evolves over time, which is incidentally prime territory for live services. I originally questioned whether Anthem's cosmetic-only monetization would appear at launch, and now comments from EA may add new insight.
In EA's recent Fiscal Year Q2'19 earnings call, company COO and CFO Blake Jorgensen said something that makes me believe Anthem will have microtransactions when it launches in February. EA's current fiscal guidance shows 5% upticks in live services, which is conservative given two major service games, Battlefield V and Anthem, will release during 2H'19.
Jorgensen's comments suggest EA has to experiment to find out the best route for monetization: "So assume that we've got very little live services revenue in for either Battlefield or Anthem because they're very new. And until we understand exactly how well does it monetize, we didn't put much of that into our forecast," he said.
To give this more context we have to look at the launch framing of each game.
We already know Battlefield V won't launch with microtransactions, but the game launches in Q3 whereas Anthem launches in Q4. As a Q3 game, Battlefield V can be monetized a few months after launch and still pull in earnings to buffer EA's Fiscal Year 2019 timeline.
Remember that EA's FY2019 ends on March 31, 2019, roughly a month after Anthem's release.
So based on Jorgensen's comments, Anthem's monetization has been figured into the company's total digital net bookings for FY2019, albeit conservatively. This highly suggests we should see optional in-game cosmetic purchases in Anthem when it releases.
Also remember that EA has put tremendous resources into Anthem. This is by far BioWare's biggest game and represents a turning point for the company as well as a strong new conduit for EA's long-term digital growth. Live services are extremely important to EA--Q2 live service earnings more than doubled digital full game sales--and Anthem shows signs of a platform that can continually be monetized for years to come.
Related Tags