Disney release Kingdom Hearts III Tangled World trailer
The new Kingdom Hearts III trailer has been released and it showcases the games 'Tangled World'

Published Nov 5, 2018 4:00 AM CST
|
Updated Tue, Nov 3 2020 11:50 AM CST
During the Lucca Comics & Games Convention that has been held in Italy, Square Enix, the publisher for the upcoming Kingdom Hearts III has released a new trailer for the title. Introducing a 'Tangled' based world.
The above trailer gives us a quick look at the magical Kingdom of Corona as we can see Rapunzel leaving her castle tower with the assistance of the bandit Flynn Rider. Eventually Sora, Donald and Goofy rock up to both Rapunzel and Flynn and assist them on their journey.
Kingdom Hearts III is planned for release on January 25th, 2019. It will be arriving on the PlayStation 4 and Xbox One, at the moment there has been no statements regarding a port for PC or the Nintendo Switch. If you happened to miss the Big Hero 6 themed trailer that was released, check that out here. There is also a bunch of screenshots that have been released revealing the Olympus Worlds and Twilight Town, check those out here.
Kingdom Hearts III quick description:
Adventure in Disney and Pixar Worlds:
Embark on an adventure that spans the Disney universe: Travel across Disney and Pixar worlds to protect them from the Heartless invasion, and befriend and join heroes from Toy Story, Monsters, Inc., Big Hero 6, Tangled, Hercules, and more!
Unlock the Power of the Keyblades:
The mysterious and powerful Keyblades can now transform into additional forms with new abilities, moves, and animations. Equip multiple Keyblades and combo between them to unlock spectacular attacks!
Experience the Magic:
Cast visually stunning, powerful magic spells to battle the Heartless. Call upon Disney-Pixar friends and partner with them for support. Turn the tide of combat by summoning all-new "Attractions" inspired by the theme parks.
Thrilling and Action-Packed Battles:
Explore and interact directly with the Disney-Pixar worlds. Fight off swarms of Heartless while scaling massive cliffs, diving deep underwater, or even freefalling through the air. Experience unique gameplay elements custom designed for each new world!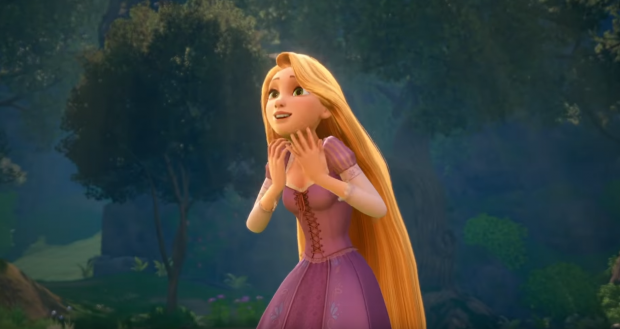 Related Tags