Analyst: Red Dead Redemption 2 to sell 20 million by March
Rockstar's latest opus hails to triumphant Metacritic fanfare and investors predict sales of up to 20 million by March 2019.

Published Sun, Oct 28 2018 7:38 PM CDT
|
Updated Tue, Nov 3 2020 11:50 AM CST
Red Dead Redemption 2 just launched on PS4 and Xbox One, and analyst firm Piper Jaffray expects decent numbers from the Western's opening weekend.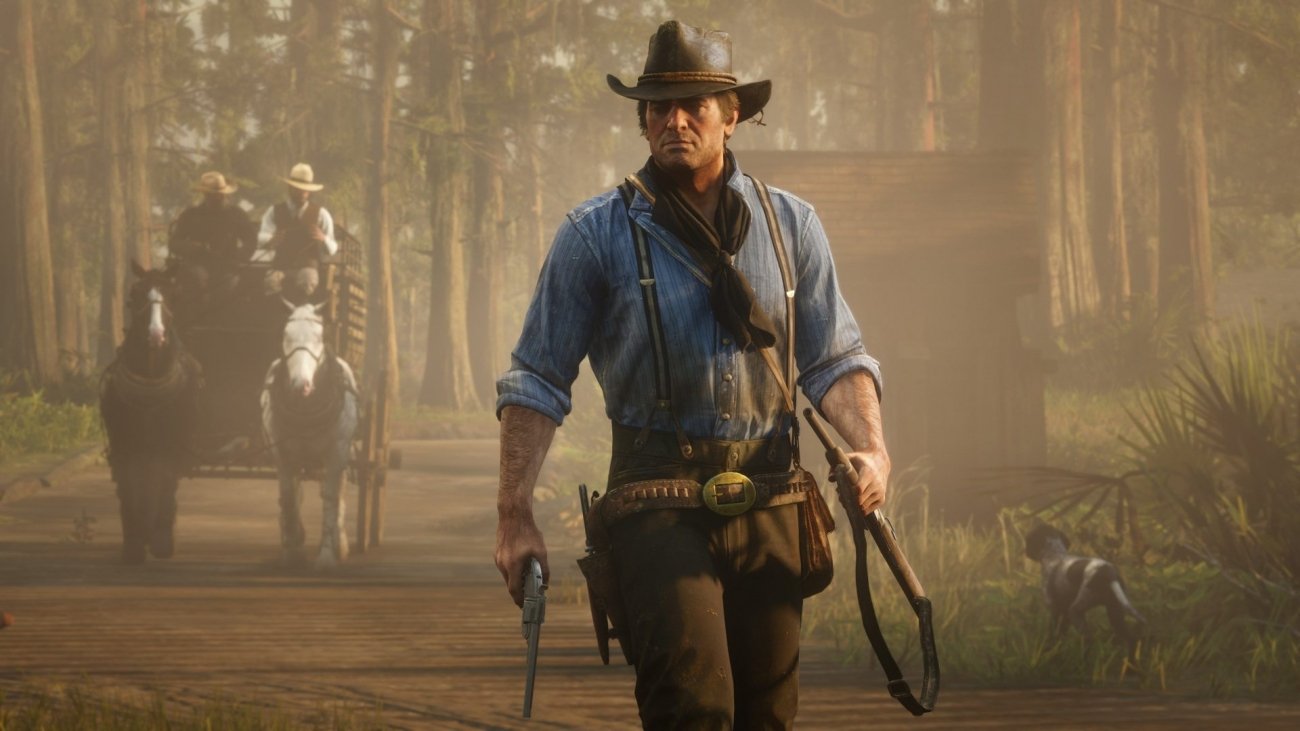 Rockstar's new outlaw survival sim is being hailed as a masterpiece across the press and sits at a high 97 on Metacritic. This huge acclaim alongside months of buzz and huge GTA renown could translate to big opening weekend sales of up to 8 million copies, analyst firm Piper Jaffray predicts, putting Red Dead Redemption 2 close to Black Ops 4's opening $500 million sales.
The analyst group previously predicted Red Dead Redemption 2's five-month sales would hit up to 17.1 million, with a 15 million average. These sales would be accrued up until Take-Two's FY2019 timeline ends on March 31, 2019. Investors are more bullish on RDR2's sales and hope to see anywhere from 18-20 million copies sold throughout the span.
Also remember Red Dead Redemption 2 is being bundled with PS4 consoles for the holiday seasonal rush. Those sales will be included in full game purchases and there's also the distinction between sold-in (sold to retailers) and sold-through (actual purchases made by consumers) that hasn't been determined in these figures.
Take-Two Interactive is expected to release its next quarterly earnings soon, and we should see a press release with sales figures or launch numbers sometime this week.
Here's what Piper Jaffray wrote in its most recent letter:
"First Weekend Revenue of $400-500M. It is possible that Take-Two will provide a first day or, more likely, first weekend sales figure for RDR2 next week. Based on our conversations with many investors over the past month, we believe expectations are in the range of 18-20M units of RDR2 to be sold in FY19 (ending Mar-19).

"Our gamer buying intent surveys over the past six months have suggested that RDR2 is the second most anticipated game of this holiday season, behind CoD: Black Ops 4, which is consistent with investor expectations for 18-20M units of RDR2 in FY19, compared to expectations for 23-24M units for Black Ops 4 in the Dec-18 quarter."
Related Tags