With Call of Duty: Black Ops 4, Activision is expected to lead the charge over other publishers' games, but Red Dead Redemption 2 may not be that far behind other big players like Battlefield V.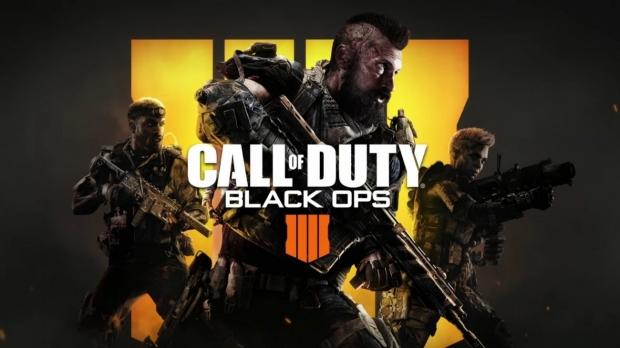 Analyst firm Piper Jaffray has laid out its predictions for the overall performance of the industry's top players (Activision, EA, Take-Two), showing some interesting--but not-so-surprising--trends. Insofar as raw game sales, the firm predicts Black Ops 4 will take the mantle with about 21.5 million in projected sales, beating out EA's shooter competitor Battlefield V by about 5 million copies and Rockstar's huge Red Dead Redemption 2 by 6 million sales. All three games will release in October. Activision's core segment is expected to beat Blizzard thanks to Black Ops 4's full game and DLC sales as well as catalog titles, but Blizzard should be buoyed by Overwatch earnings, sales of the new World of Warcraft Battle for Azeroth expansion, and WoW subscriptions.
But taking a closer look reveals just how staggering Black Ops 4 may actually be. Remember that Activision operates on a calendar year, not fiscal, meaning its earnings timeframe ends on December 31, 2018.
So ultimately the firm predicts Black Ops 4 will sell 21.5 million units in just three months time (Blops 4 rolls out in Oct. and the financial cutoff is in Dec.), whereas other major competitors like Red Dead Redemption 2 and Battlefield V will both enjoy sales timelines that span many months--the releases start in the fall and both TTWO's and EA's fiscal years end on March 31, 2019.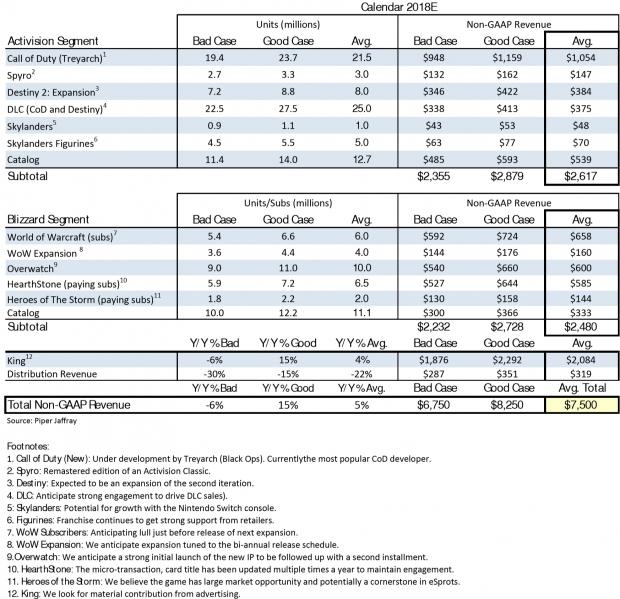 What's also interesting is that Red Dead Redemption 2 may not be that far behind Battlefield V in sales, despite missing a major platform.
Battlefield V is set to release on Xbox One, PS4 and PC, but Red Dead Redemption 2 is only releasing on console at launch. This makes sense given Take-Two Interactive typically makes far and beyond most of its money from consoles, and that RDR2 was built from the ground up for the current console environment.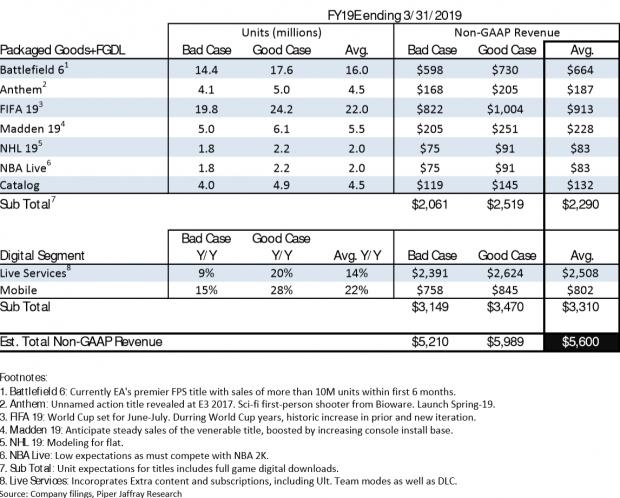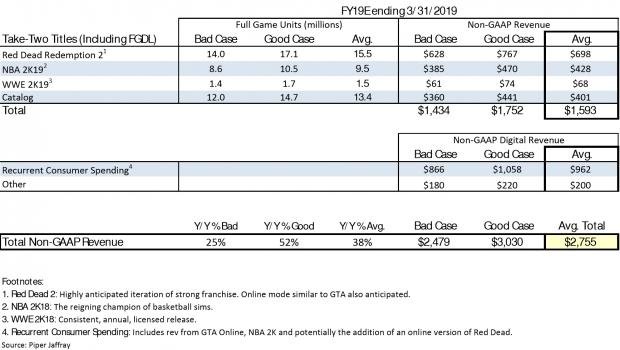 But at the same time Take-Two is missing out on PC game sales at launch...something that makes RDR2's predicted 15.5 million sales average all the more impressive compared to Battlefield V's 16 million average. Battlefield V is a heavily engagement-driven game, though, so game sales aren't as important as continued live service revenue--something that EA execs open admit.
EA's FIFA 19 may take the sales crown, however: Piper Jaffray predicts the massively successful soccer game to sell 22 million copies when it launches in September, about seven or so months before EA's FY19 cutoff timeframe.
The publisher's big new online service game Anthem's launch in February will yield only 4.5 million copies sold, the firm predicts, but that's to be expected given the launch is so close to the March cutoff.
It'll be interesting to see how accurate Piper Jaffray's predictions are, and if major disruptors like Epic's Fortnite: Battle Royale will continue affecting major game sales and engagement.