Resident Evil 2 Remake Steelbook Edition, Europe only
Capcom has revealed that European gamers will have available to them a Steelbook Edition for the Resident Evil 2 Remake.

Published Thu, Oct 25 2018 5:00 AM CDT
|
Updated Tue, Nov 3 2020 11:50 AM CST
Capcom has just stabbed every North American Resident Evil fan in their metaphorical back, as the developer has just revealed that the Resident Evil 2 Remake will be receiving a Steelbook Edition, but it's exclusive only to Europe.
The announcement comes from the Resident Evil Twitter page who has shared an image of the Steelbook Edition. Included within the bundle is of course a copy of Resident Evil 2 in the form of a Steel cover, which can be seen above and also "Claire's Elza DLC outfit."It appears that inside the cover of the game we get a showcasing of Racoon City going through a sunset or a sunrise, while on the front we can see the bloodied mouth of a zombie grinning at the player. Below the mouth is the Resident Evil title and on the back is the Umbrella Corporation's logo.
It truly is a shame that Capcom has decided to only release this bundle in Europe as I would imagine there is a lot of Resident Evil fans across the North American region that would of loved to pick it up. Hopefully Capcom announces an exclusive Western bundle to complement this European release. Resident Evil 2 is planned for release on January 25th next year, it will be arriving on the Xbox One, PS4 and PC.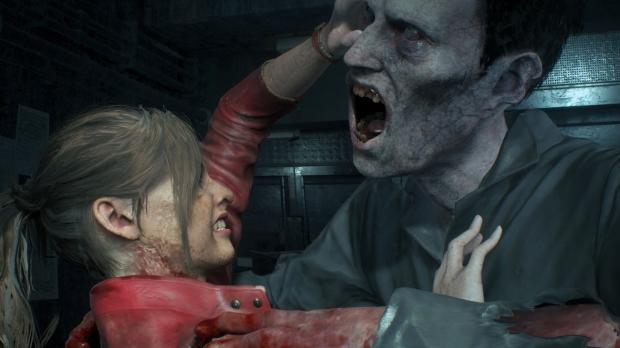 Related Tags