Dying Light 2 will jump in with more parkour based combat
Dying Light: Bad Blood parkours its way onto Steam Early Access, can you be the one to escape?

Published Mon, Oct 15 2018 2:00 AM CDT
|
Updated Tue, Nov 3 2020 11:50 AM CST
So you enjoyed Techland Games' Dying Light and also like a solid battle royale experience? Well, both of those things have now been combined, introducing Dying Light: Bad Blood and also more information regarding Dying Light 2.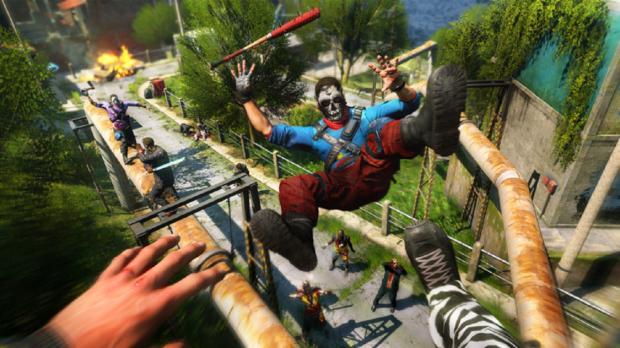 The very well received Dying Light is soon to get a sequel titled Dying Light 2. Ahead of the games planned launch next year, Lead Designer Tymon Smektala has spoken out in an interview with Edge Magazine. Smektala says that Dying Light 2 will take players into a 'Modern Dark Age' and that "Everything is scarce, resources are extremely rare, there is nearly no technology and if there is technology it's things that people were able to keep running after the fall. When you think of medieval times, there are all those things that come to mind instantly. Intrigue, infidelity, harsh laws; you steal something and your hand gets cut off. The relations between people, between the people in power and those not as fortunate, we're using those archetypes in our story."
Smektala also reveals that within Dying Light 2 players can expect much more parkour based combat, "In the first game when you used parkour in combat it was mostly as a finisher, like drop-kicking an enemy off a rooftop. In Dying Light 2 we've added a lot of moves that let you create an opening, to start an encounter or to do something during that encounter." At the moment Techland is planning on releasing Dying Light 2 sometime next year, but the title could be subjected to a delay if the developers feel as if they need more time. If you want to check out more about Dying Light 2, visit the official website here.
Related Tags