The trophy list for the highly anticipated Rockstar title, Red Dead Redemption 2 has been leaked online, revealing the requirements for some pretty tough trophies.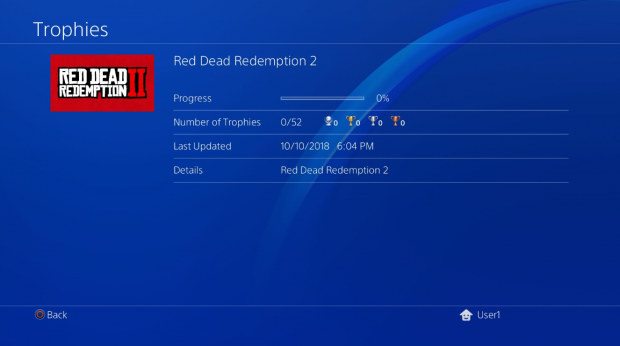 The leak has been sourced from the website PSNProfiles and the user 'MyAssStretched.' The leaker has also provided the trophy list for Call of Duty: Black Ops 4 and also the Assassin's Creed Odyssey trophy list, so I'd say credibility is in check. From the Red Dead Redemption 2 trophy list we can see numerous challenges that look intriguing, such as the "Gold Rush" trophy which can only be unlocked when the player has earned 70 or more gold medals from storyline missions. This could mean that Red Dead Redemption 2 could feature a gold, silver and bronze mission rating system.
Other cool trophy requirements are the "Zoologist" trophy which can be unlocked once the player has studied every animal across each of the states. Riding off the back of the Zoologist trophy, there is the trophy "skin deep" which can be unlocked once players "skin every species of animal in Story Mode." For those that don't know, there are over 200 species of animals in Red Dead Redemption 2, so this trophy could take quite some time to complete and its only bronze. Red Dead Redemption 2 launches on October 26th for the PlayStation 4 and Xbox One.