Google will stream Assassin's Creed: Odyssey via new service
Google's new game streaming service will run Assassin's Creed: Odyssey right from Chrome.

Published Mon, Oct 1 2018 5:27 PM CDT
|
Updated Tue, Nov 3 2020 11:50 AM CST
Google will test out its new game streaming service with Ubisoft's big new Assassin's Creed game.
The industry is moving towards game streaming. Big names like EA, Microsoft, Nintendo, and Sony are either using it or plan to use it to make AAA games more accessible--and as a means of making recurring subscription dollars. In a few years we'll be able to play big-name games on all devices using remote servers without having download tons of data, and Google is keen on getting in on the action.
Google today announced its new Project Stream service which aims to "push the limits of streaming technology" by streaming games at up to 1080p 60FPS right from the Chrome browser. The service will stream to both desktops and laptops. Google will use Ubisoft's Assassin's Creed: Odyssey to stress test the service, and you can sign up here for a chance to get in. If you do get in, you'll be able to play Odyssey in Chrome completely free (barring a few hiccups or two).
The test will start when Odyssey releases on October 5, 2018.
Streaming media has transformed the way we consume music and video, making it easy to instantly access your favorite content. It's a technically complex process that has come a long way in a few short years, but the next technical frontier for streaming will be much more demanding than video.

We've been working on Project Stream, a technical test to solve some of the biggest challenges of streaming. For this test, we're going to push the limits with one of the most demanding applications for streaming-a blockbuster video game.

We've partnered with one of the most innovative and successful video game publishers, Ubisoft, to stream their soon-to-be released Assassin's Creed Odyssey® to your Chrome browser on a laptop or desktop. Starting on October 5, a limited number of participants will get to play the latest in this best-selling franchise at no charge for the duration of the Project Stream test.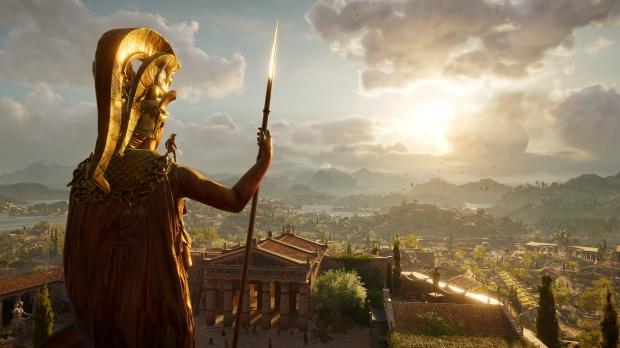 Related Tags