MSI has announced two new GeForce RTX 20 series graphics cards with its next-gen Sea Hawk EK X series with the new flagship MSI GeForce RTX 2080 Ti Sea Hawk EK X that features a beyond gorgeous EKWB water block.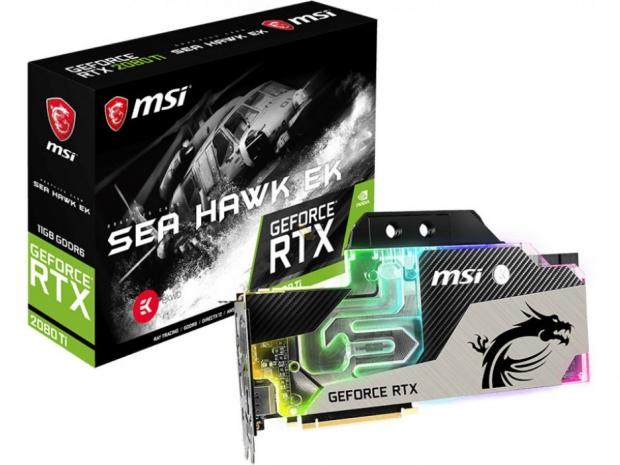 MSI has also revealed the new RTX 2080 Ti Sea Hawk X, with both of the cards featuring identical specs in terms of GPU base and boost clocks, and GDDR6 clocks. We have Turing GPU boost clocks of up to 1755MHz (13.6% faster than RTX 2080 Ti Founders Edition) on both cards, while both cards have a 300W TDP (up from 250W on the FE). Both cards have the same clocks as the air-cooled MSI GeForce RTX 2080 Ti Gaming X TRIO.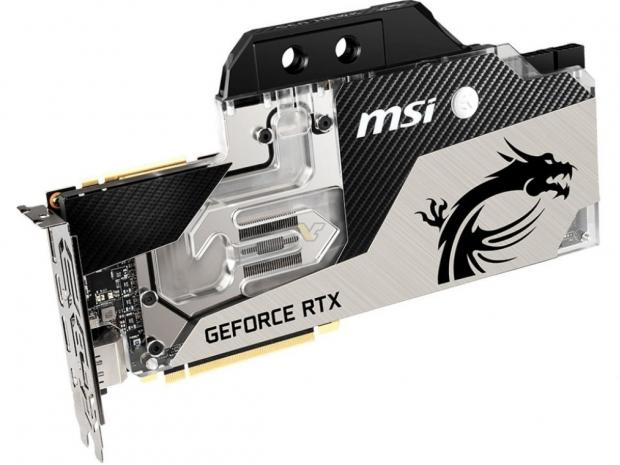 It's a damn tall card, but man does that EK water block look amazing.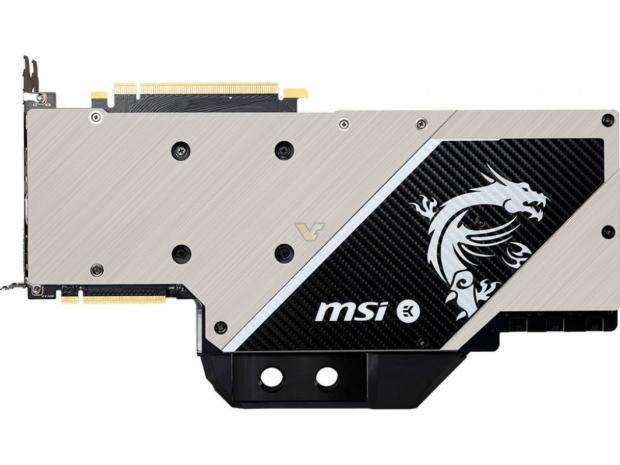 Hell, even the backplate looks great. I want to build a new gaming PC with this card in it for sure.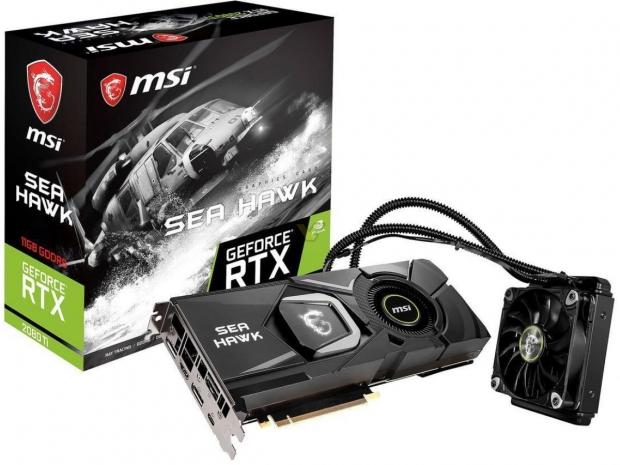 The new MSI GeForce RTX 2080 Ti Sea Hawk is a dual-slot card with an AIO cooler and hybrid air cooler.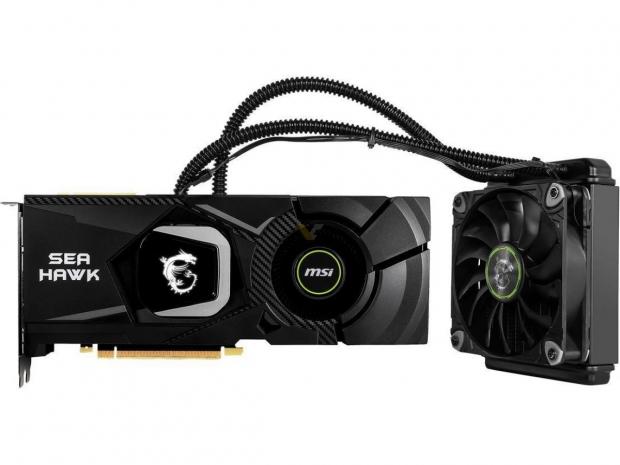 Another look at the card, with the MSI dragon front and center.