Nintendo Switch Online Overview trailer: future NES games
Nintendo's brand new overview trailer for their Nintendo Switch Online service gives insight into future NES games.

Published Fri, Sep 28 2018 1:00 AM CDT
|
Updated Tue, Nov 3 2020 11:50 AM CST
A overview trailer has been released for Nintendo's future NES games that are coming to players under the umbrella of service by Nintendo Switch Online.
From the trailer we know that potential players will be able to play from a selection of NES games either locally or online. Select NES games will have support for both options. From the beginning players will have a selection of 20 different NES Classic games, with more planned for the coming months of October, November and December.
For players that acquire Nintendo Switch Online and are curious to what future games are installed for the participants, they should know that throughout October players will receive the following: Solomon's Key, NES Open Tournament Golf and Super Dodge Ball. November has got plans for Metroid, Might Bomb Jack and TwinBee. Finally December, we have Wario's Woods, Ninja Gaiden and Adventures of Lolo. Unfortunately we don't see classic NES titles such as: Kirby's Adventure, Earthbound Beginnings, Punch-Out, Super Mario Bros 2 or Lost Levels. Hopefully Nintendo acknowledge the communities cries for some more popular classic NES games to be added to the library. For further information visit the official Nintendo Switch Online website page here.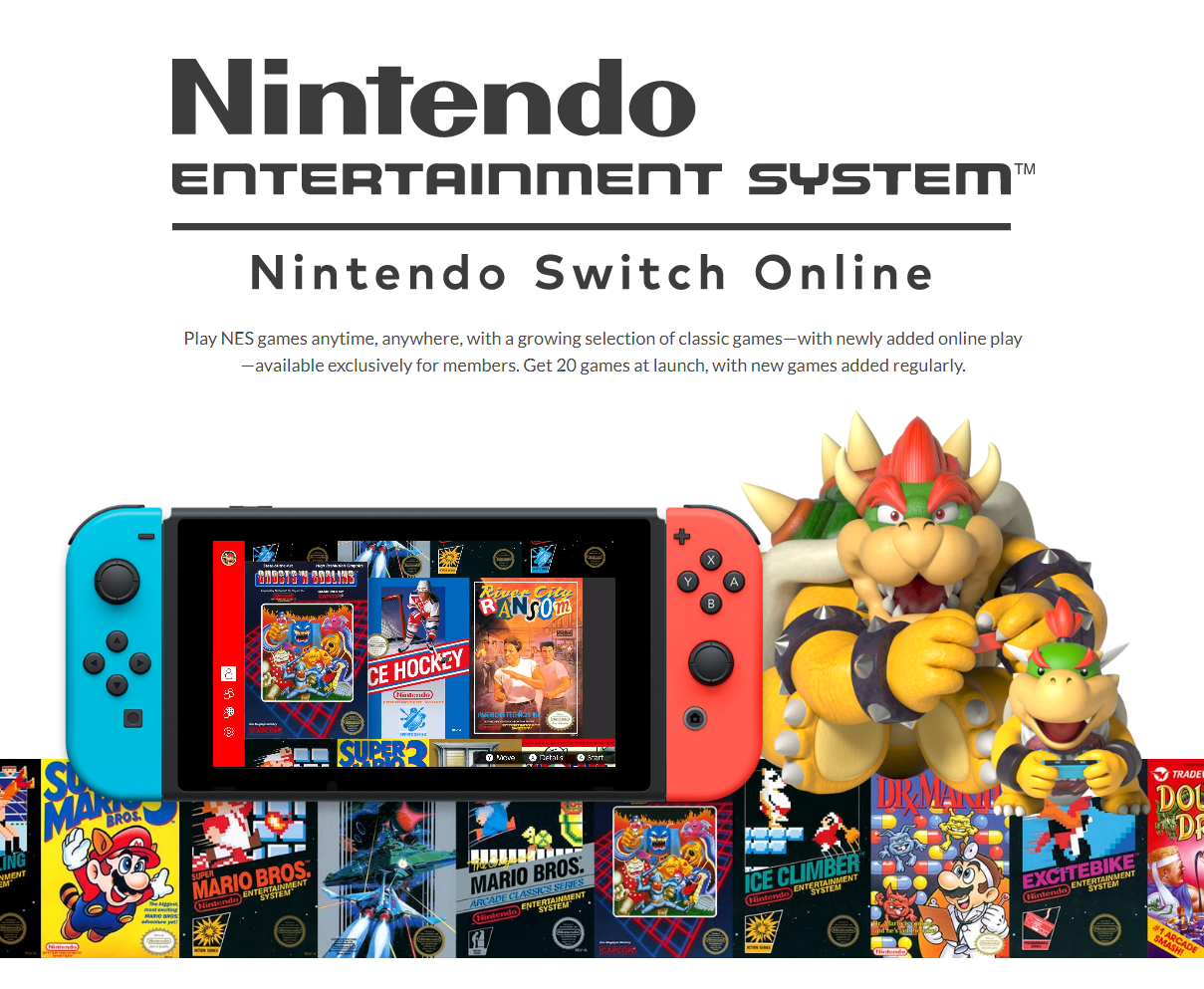 Related Tags