Finally, Nintendo has given us some details on their coming Nintendo Switch Online service, via their Nintendo Direct which just finished. So, are you ready for a bunch of classic NES games to now be completely portable? what if I told you that some are now also two-player?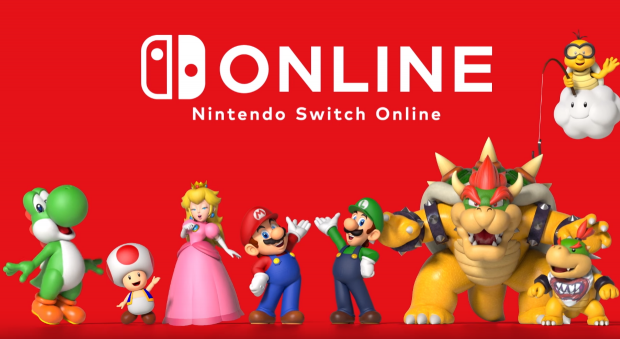 We have been known about the Nintendo Switch Online service for quite some time now, we didn't really know what it would entail but we assumed that it would have something to do with Nintendo's Virtual Console and a bunch of other useful features. The Nintendo Direct that just passed has addressed those features, and boy do you get quite a bit of benefits for only $20 a year.
Starting off, members that are apart of Nintendo Switch Online will have access to cloud save data for compatible games. Members will also be able to enjoy a large selection of NES Classic games (Virtual Console), every month more and more NES games are going to be added to the Switch Online library. Some of these games have now been made available for two-players, and some can even be played online. Nintendo Switch Online will also coincide with the smartphone app, the app will allow for players to voice chat with other players while they enjoy their online experience together.
Nintendo Switch Online is taking NES gaming to a whole new level, members that sign up for the service will have available to them NES style Joy-Con controllers. The purchase option for these controllers is only available to those that have signed up for the online service, they are currently priced at $59.99 and the pack comes with two controllers that can be slid onto your Nintendo Switch to charge when docked. If you are interested in checking out the controllers, visit the official Nintendo Switch website listing for them here.
The Nintendo Switch Online pricing plans are the following:
1 Month = $3.99

3 Months = $7.99 (You save $3.98)

12 Months = $19.99 (You save $27.98)

12 Months = $34.99 (For up to 8 Nintendo Account Holders)
The Nintendo Switch Online service will debut wil 20 NES Classic titles already available, below you will find the list of those titles:
Soccer

Tennis

Donkey Kong

Mario Bros.

Super Mario Bros.

Balloon Fight

Ice Climber

Dr. Mario

The Legend of Zelda

Super Mario Bros. 3

Double Dragon

River City Ransom

Ghosts'n Goblins

Tecmo Bowl

Gradius

Pro Wrestling

Excitebike

Yoshi

Ice Hockey

Baseball
If you are interested in more information regarding the Nintendo Switch Online service, visit the official Nintendo Switch Online website here.