Metro Exodus new GeForce RTX real-time ray traced GI video
GeForce RTX real-time ray traced global illumination detailed in new Metro Exodus video.

Published Tue, Sep 18 2018 8:36 PM CDT
|
Updated Tue, Nov 3 2020 11:50 AM CST
In the home stretch of NVIDIA's next-gen GeForce RTX graphics card launch, 4A Games and NVIDIA have teamed up for a new video of Metro Exodus running with NVIDIA RTX real-time ray traced global illumination, and it looks REALLY good.
Metro Exodus is running on a single GeForce RTX 2080 Ti graphics card and presumably running at 1080p which you can see that it sometimes, but not always, hits 60FPS. I'm sure that with improved drivers and optimization over the next few months leading up to Metro Exodus' launch, we'll see improved performance on all graphics cards, but a larger jump on the GeForce RTX cards, hopefully.
You can see that it looks absolutely amazing when it's turned on and running, a huge leap to the way lighting is handled with RTX off. The realism of the entire game increases as soon as it's turned on, changing the entire look and feel of the game. But it seems that the FPS drops to somewhere between 25-30FPS when RTX is enabled, and that's not going to be a good experience for those dropping $799-$1199 on a new graphics card.
What this video does however, is perfectly display why we need to be pushed into the warm, welcoming arms of real-time ray tracing.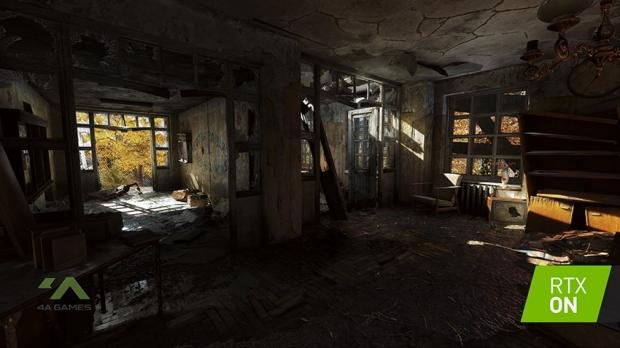 Related Tags