SCUM sells 1 million copies to date
Gamepires' gritty early access sensation breaks another sales milestone.

Published Tue, Sep 18 2018 6:21 PM CDT
|
Updated Tue, Nov 3 2020 11:50 AM CST
SCUM has now sold over 1 million copies on Steam, making it Devolver Digital's most popular game to date.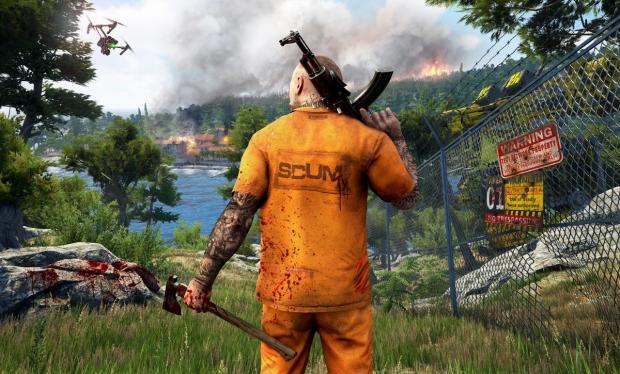 To celebrate SCUM's rise to fame, Gamepires is giving out a free gold Desert Eagle gun to all players. If you grabbed the support pack you'll also get the Nice Watch, which only tells the time right now but will have "more useful features" down the line.
"Hello prisoners, we are happy to announce that with your support SCUM has surpassed 1 million copies sold. As a thank you, everyone will get a golden DEagle .50! Players can get your gun through your prison wallet, the first time nature calls. The DEagle 50 will be available for all users until September 25," reads the announcement.
Described as a "super max survival sim," SCUM takes place in a warped television show where convicts must survive on an island. The game features a massive level of player customization and allows users to monitor and adjust tons of little details including metabolism, inertia, and lots more. Everything you choose at the beginning will have an effect on your character throughout the game, and complex, rich systems ensure a more unique survival experience.
SCUM costs $19.99 on Steam early access, and a little bit of math reveals the game has made about $20 million at minimum...but remember Valve keeps a share.
"SCUM aims to evolve the multiplayer open world survival game with unprecedented levels of character customization, control and progression, where knowledge and skills are the ultimate weapons for long-term survival. Combining the methodical planning and management of hardcore survival with optional PvP 'network events' available to everyone at anytime, SCUM strikes a unique balance between complex simulation and intense action in the next generation of survival game."
Related Tags