Microsoft has announced that Forza Horizon 4 has just gone gold, and now that the game is completely finished the team has announced that Forza Horizon 4's Day One Car Pack boasts cars from the James Bond franchise.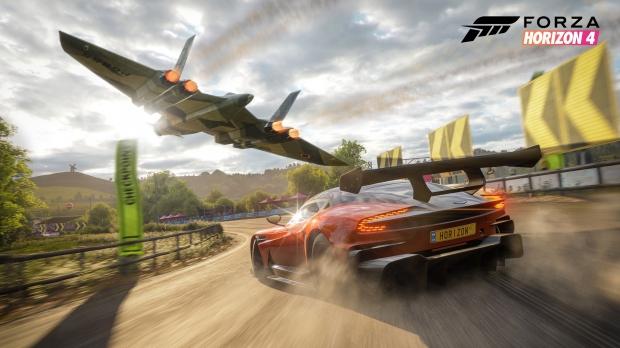 The Forza Horizon 4 demo provides drivers with all four seasons of the game, while there'll be an absolutely huge 450 cards to choose from, while the demo will have 10 on tap. Forza Horizon 4 launches on October 2, but if you've pre-ordered the game you'll get to play it four days early on September 28. Once the game launches, it'll rock the Day One Car Pack that will launch at the same time as Forza Horizon 4, and will include the Best of Bond Car Pack.
Forza Horizon 4's day one release of the Best of Bond Car Pack will feature 10 infamous cars from the Bond films, two Bond-inspired outfits for your driver, and six exclusive quick chat phrases that you can use in multiplayer. It will be available separately for purchase, but if you purchased the Forza Horizon 4 Ultimate Edition, it comes included.
As for the Bond cars, this it what you'll get:
1964 Aston Martin DB5 inspired by Goldfinger (1964), Thunderball (1965), GoldenEye (1995), Skyfall (2012), and Spectre (2015)

1969 Aston Martin DBS from On Her Majesty's Secret Service (1969)

1974 AMC Hornet X Hatchback from The Man With the Golden Gun (1974)

1977 Lotus Esprit S1 from The Spy Who Loved Me (1977)

1981 Citroën 2CV6 from For Your Eyes Only (1981)

1986 Aston Martin V8 from The Living Daylights (1987)

1999 BMW Z8 from The World is Not Enough (1999)

2008 Aston Martin DBS from Quantum of Solace (2008)

2010 Jaguar C-X75 from Spectre (2015)

2015 Aston Martin DB10 from Spectre (2015)