Star Link: Battle for Atlas opening 5 min cutscene reveal
The opening 5 minute cut scene from Star Link: Battle for Atlas has been showcased, Star Fox crew revealed.

Published Mon, Sep 10 2018 5:00 AM CDT
|
Updated Tue, Nov 3 2020 11:50 AM CST
Nintendo Switch fans can't wait to get hands-on with Fox in Star Link: Battle for Atlas, luckily to subside some anticipation the opening cut scene has been released for the title and it introduces the rest of Fox's crew.
The new trailer showcases to players some great cinematic footage of the astrophysicist Victor St. Grand as he takes his secretly recruited team of pilots to explore the galaxies. The beginning of the video address the team and titles them the Star Link Initiative and also names the friendly alien aboard the ship Judge.
GameXplain has uploaded footage which is "exclusive to the Nintendo Switch version of the game" and from the video we can see Fox McCloud, Falco Lombardi, Slippy Toad and Peppy Hare from the classic Star Fox series. The characters look better than ever, and judging from the comment section of the video fans seem more than happy with the inclusion of Fox and his crew. Star Link: Battle for Atlas will be released on October 16th for the PS4, Xbox One and Nintendo Switch. For more information regarding the title, visit the official Ubisoft website here.
If you missed out on the news regarding the relationship between Nintendo and Ubisoft to bring Star Fox over to Star Link: Battle for Atlas, visit that story here. If you want to check out the original news from E3 about Star Fox, visit that here.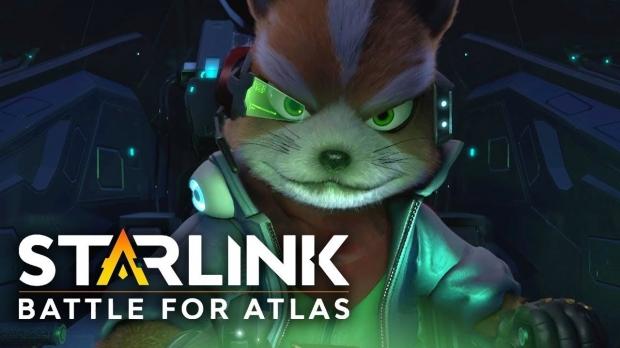 Related Tags