Nintendo/Ubisoft Starlink Star Fox partnership explained
Ubisoft and Nintendo partnership explained for Starlink: Battle for Atlas.

Published Jun 18, 2018 2:00 AM CDT
|
Updated Tue, Nov 3 2020 11:51 AM CST
The relationship between Nintendo and Ubisoft to bring Star Fox to Starlink: Battle for Atlas has been explained by an Ubisoft executive.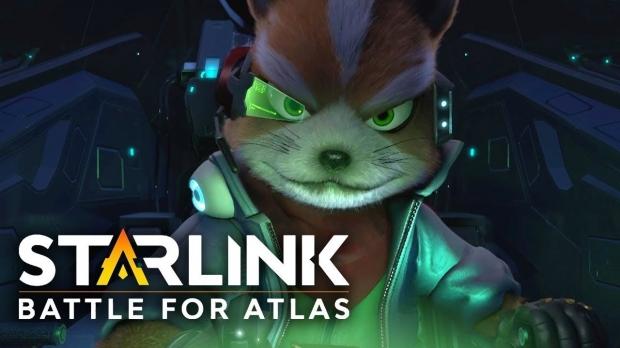 According to Ubisoft's Creative Director, Laurent Malville, the partnership began at last year's E3 when a few Nintendo executives played the demo at a private showing room. Malville explains that they seemed to really enjoy the demo and came back with a second group of people, within this second group one of the executives asked "Is it OK if I come back with a group of higher executives?" and Malville replied with "Yes! Yes, absolutely."
The story continues with "So they came a third and fourth time to check out the demo, to the point where we were finally showing it off to the President of Nintendo of America, Reggie Fils-Aime. I'll never forget when he grabbed the controller and said, "This is a neat concept you have here." It felt like something was happening, but we weren't exactly sure what."
Eventually Malville was then invited to Nintendo HQ where his team presented the title to Mr. Shigeru Miyamoto and the entire original Star Fox team. While they were there they "pitched what we thought we could do with a Star Fox integration in Starlink." If you are interested in checking out the full story visit the official Ubisoft website here.
Related Tags