Now that the Battlefield V Open Beta is here (and here's everything you need to know about it) we know about the graphics settings that DICE will let us play with and there's a fair amount of things to tweak in the open beta. HDR right now, is forced on gamers like I reported on here.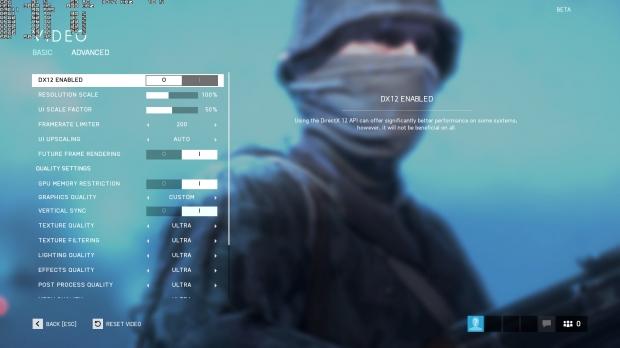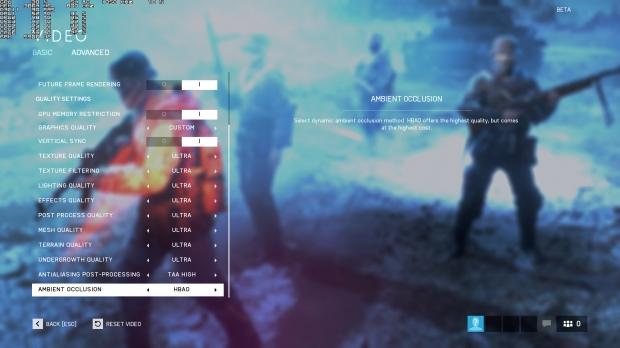 PC gamers are in for a treat with Battlefield V as DICE has provided plenty of customization to the graphics even in the open beta. We have adjustable field of view of up to 120 degrees which is incredibly wide, perfect for 21:9 monitor owners, while motion blur is set to 50% by default (turn this off is my opinion). There's the option between DX11 and DX12 with DX11 enabled by default, while resolution scale is set to 100% by default as well.
After that, the quality settings are detailed with vertical sync, texture quality, texture filtering, lighting quality, effects quality, post process quality, mesh quality, terrain quality, undergrowth quality, anti-aliasing post-processing, and ambient occlusion.