Acer has been pushing its Predator gaming brand for a couple of years now with mixed success in the gaming PC market, but now it is entering a totally new market with its new Predator X brand which is destined to most likely not even make a scratch on the dual-CPU workstation market.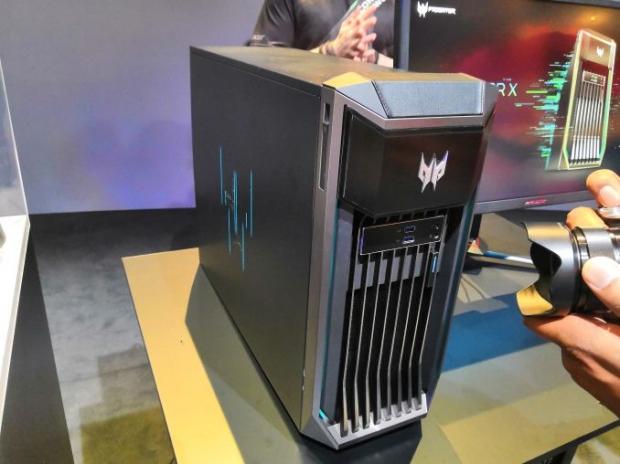 The new Predator X series was just unveiled at IFA 2018 and comes as a 2 x Intel Xeon 8180 system (these processors cost over $10,000 each), 192GB of ECC RDIMM, 2 x NVIDIA Quadro RTX 8000 (these also cost $10,000 each), then a mix of storage, PSU and other bits and pieces for what will most likely cost over $50,000. The system is being built for the next-gen CPUs from Intel that will arrive in the form of the Cascade Lake-SP family.
The system seems totally out of control when it comes to insane specs and equally questionable price of $50,000+ on components alone, whether Acer can sustain itself with these systems. If they're made-to-order then the company might be okay, but if they're ready on shelves and don't fly off them... Acer could have millions of dollars of unsold systems with components that are highly sought after, especially the new Quadro RTX 8000 cards.