Fans looking forward to Overkill's excellent-looking new The Walking Dead game will have to wait until early 2019, Starbreeze Studios confirms.
We're about due for a good The Walking Dead game that truly taps the series visceral and chaotic world. Thankfully Overkill has us covered with their upcoming game, which seems to do exactly that. The new project, which is being hailed across the board at Gamescom 2018, features online multiplayer that forces players to team up with class-based characters to survive and scavenge in the brutal zombie-ridden streets of Washington, D.C. Sadly, console gamers will have to wait until February 2019 to jump into the fray.
The delay, which was announced in Starbreeze Studios's quarterly earnings, is a tactical business decision from publisher 505 Games. The PC version is still on track for its November release.
"505 Games, which owns the publishing rights to the console version of OVERKILL's The Walking Dead, has decided to release the console version of the game in February instead of November, as previously planned," the company wrote in the filings.
"They have opted to do this because they want to ensure a simultaneous release of the console version digitally and in stores to achieve optimal marketing impact and maximize sales. The important global release of the PC version is planned for 6 November."
Read Also: Overkill's The Walking Dead game gets new info blowout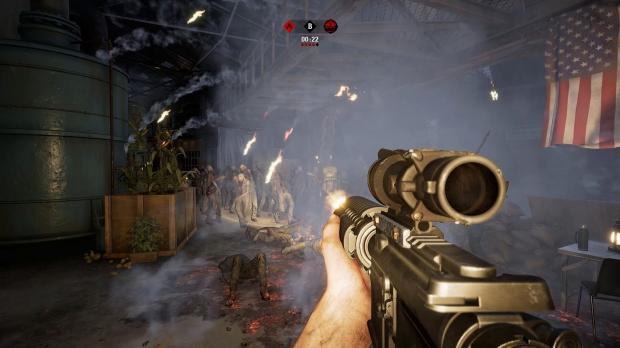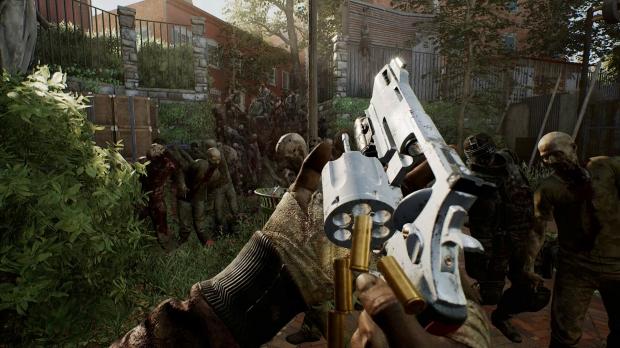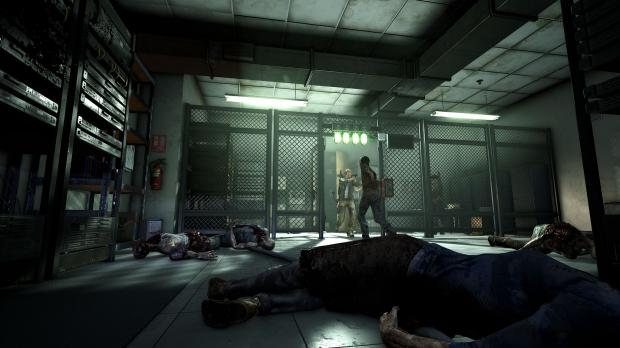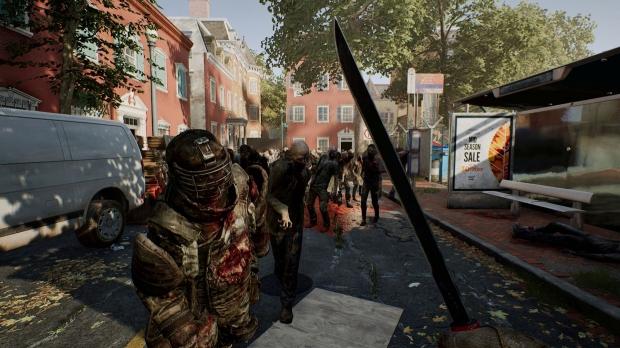 Since its original announcement, Overkill has revealed quite a bit of info about its The Walking Dead title, including four-player class-based co-op, strategy mechanics, weapons, and more.
"Characters will also have their own skills, abilities and preferred weapons that reflect who they are and their personalities. We're building a class-based system so there are clear rules for players. You'll need to experiment with different characters and skills to find out how to best survive," Overkill associate producer Petra Pinho said in a 2017 update.
Four players form a tightly knit team who are dependent on each other and are forced to trust each other. Will they cover you as you scavenge for food and will they sacrifice their last bullet as a herd approaches?

OVERKILL'S The Walking Dead is all about strategy and working as a team. Washington D.C is a hostile city and the importance of a wide range of play styles and weapons is key to survival.

This is simply not a lone-wolf world anymore, as there's no room for heroes and the most honest thing you'll find out there are the walkers.
Overkill's The Walking Dead is slated to release on November 6, 2018 for PC, and February 9, 2019 on PS4 and Xbox One.
Check below for more details:
"Inspired by the rich story universe of Robert Kirkman's original graphic novels, OVERKILL's The Walking Dead is a four-player co-op multiplayer FPS action game set in Washington, D.C., as an outbreak brings the dead back to life. In this test of strategy and endurance, players will band together with up to three friends on a variety of missions and raids, securing supplies and survivors to strengthen their base camp against the threat of both the dead and the living - by any means necessary.

"Each playable character has their own skill trees, squad roles, play styles and background stories. Now they all share a common objective where survival and teamwork is paramount. The action is close-up and intense: take out enemies carefully with silent melee attack or go in guns blazing. You need to be able to improvise as nothing is certain and a horde of walkers is always right around the corner."