The release of Fortnite on Android is going to be huge as the game has been mega successful on iOS already, but it looks like Samsung is going to be getting an exclusive, one way or another.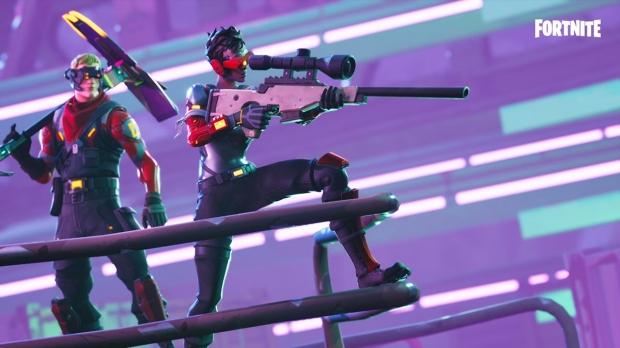 Previous rumors about the release of Fortnite on Android saw it being a timed exclusive to Samsung's impending Galaxy Note 9 smartphone, but fresh rumors suggest that Fortnite could be exclusive to Samsung's app store, locking it to Galaxy smartphones and tablets like the just-released Galaxy Tab S4, and upcoming Galaxy Note 9.
Just because Fortnite could be dropped exclusively on Samsung devices it doesn't mean other Android devices can't get it, as you could download the app from the Samsung app store and then sideloaded onto Android devices. But, I'm sure there will be something software-wise that will stop this from happening to keep Fortnite exclusive to the Galaxy Note 9 and Galaxy Tab S4.
Epic wins here as they won't need to pay Google a 30% cut from in-app purchases, as they can pay a lower fee from Samsung by having it on their devices. But what about gaming smartphones like the Razer Phone and ASUS ROG Phone? Both great gaming smartphones that might not even be able to play Fortnite because Epic wants to make more of the profits from in-app sales? Sounds overly greedy, but beneficial to Samsung - and hurting gamers in the process.
There's a large concern surrounding the possibility of gamers wanting Fortnite on Android so bad that they could download the game from a fake site, and get hit with malware. In order to access Epic's installer for Fortnite, smartphones owners will have to disable a function on their devices that protects them from malicious downloads, opening them to malware.
The other issue is that the Google Play Store has such a huge presence compared to the Samsung app store, making it much harder to discover or come across Fortnite for Android. But there is another side to this argument: Epic is preparing themselves for a big push into China, which is where the Google Play Store isn't available. Remember that Epic Games is partly owned by Tencent, a Chinese tech giant that also publishes Fortnite competitor PUBG.
What do you think?