NVIDIA seems to be launching its new GeForce GTX 1180 during its GeForce Gaming Celebration at Gamescom 2018, with the purported PCB of the new GTX 1180 with either 8GB or 16GB of GDDR6 leaking.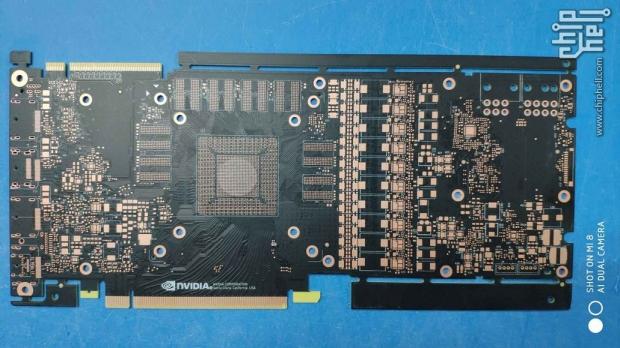 This is the front of the new GTX 1180 PCB where we can see an interesting new SLI finger that is much bigger, some tighter VRAM placements which should be a new home for GDDR6. We also have a 6+8-pin PCIe power connector setup, which is an additional 6-pin PCIe power connector on top of the single 8-pin PCIe power connector that was required on the GeForce GTX 1080 Founders Edition.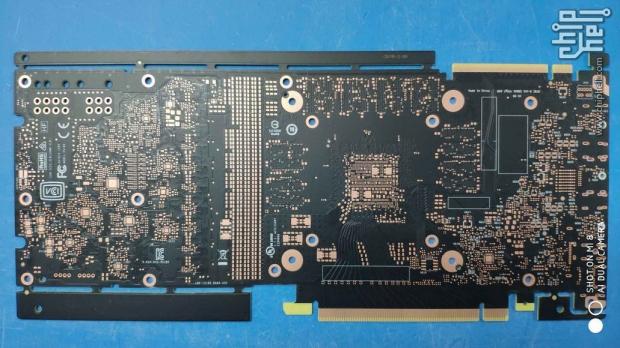 Keen-eyed readers will notice that we probably won't have a DVI output on the new GeForce GTX 1180, but we should expect the new VirtualLink connector through USB Type-C. The SLI finger upgrade could be awesome, paving the way for NVLink for gamers compared to the aging (and virtually dead) SLI technology that has sh*t multi-GPU scaling. Could we expect 90-100% scaling with multiple GTX 1180s in NVLink/next-gen SLI? We're going to need it for those 4K 144Hz HDR G-Sync monitors and 65-inch 4K 120Hz HDR G-Sync BFGD TVs.
As for the GPU, I was told that the new GeForce GTX 1180 would be powered with an Ampere GPU while Turing should be unveiled at GTC 2019. Volta is not meant to be a consumer GPU, so GV104 shouldn't be a thing. Volta was designed with HBM2 in mind, while Ampere is a heavily modified Pascal GPU with support for GDDR6 and higher GPU clocks, all on the smaller 12nm node from TSMC.
BRING IT ON.