Epic Games kind of teased its new Playground feature for Fortnite before it experienced technical issues, but the developer has now opened up Playground in Fortnite officially.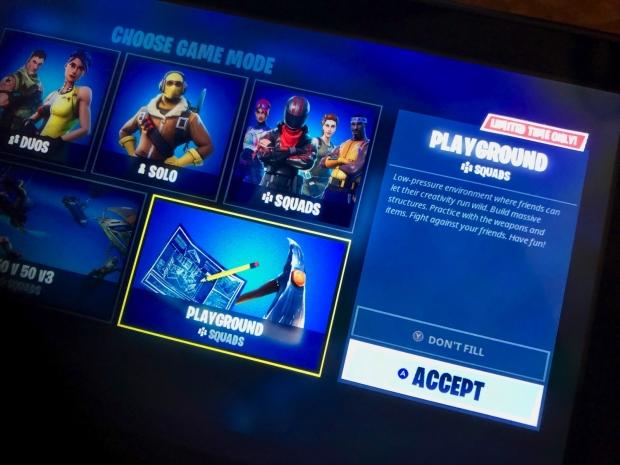 The developer explained what happened on Reddit, where it said there will be an in-depth, detailed postmortem on the issues it ran into with Playground mode on Fortnite. Epic added that Fortnite players need to set their region back to "auto select" if they continue to have issues, as there are so many people trying to get into it at once.
If you didn't already know about Playground, you can read about it in more detail on our post about the latest update to Fortnite, here.