Fallout 76 is four times bigger than Fallout 4
Fallout 76's West Virginia map will be absolutely massive.

Published Sun, Jun 10 2018 3:51 PM CDT
|
Updated Tue, Nov 3 2020 11:51 AM CST
Bethesda's new Fallout 76 game will be absolutely massive, but no new details on its reported online mode were revealed.
Fallout 76 received a nice presence at Microsoft's E3 2018 showcase, including some new gameplay footage and a few meaty tidbits from Bethesda's Todd Howard. The exec confirmed a detail we already knew--the new Fallout is a prequel set 25 years after the Great War and before the original games--but we still have no clue if it's actually an experimental online survival RPG or not. But we do know it'll be absolutely huge.
"Fallout 76 is a prequel to all the other games. And it's our biggest one yet. Fallout 76 is four times the size of Fallout 4. Set in the hills of West Virginia, you are one of the first to emerge into an untamed and very different wasteland," Howard said on stage.
I recently posited that Fallout 76 will be built on the Fallout 4 engine using key assets, techniques, and other content from previous games--all of which may be wrapped up nicely in a live-based ecosystem that continually evolves and expands the world. It's also possible Fallout 76 could just be a singleplayer-focused game with optional online co-op, complete with base-building, questing, survival and more.
Bethesda will announce more key details about Fallout 76 at its press event tonight at 9:30 PM EST.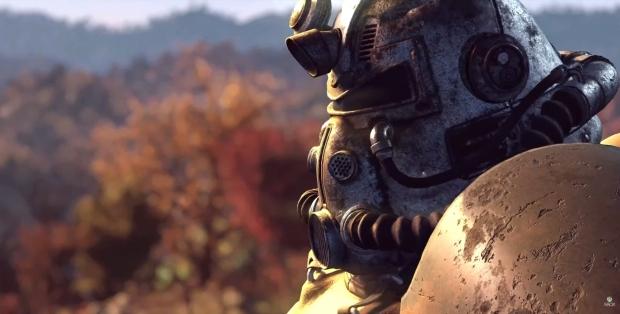 Related Tags