Thanos is available for download on Grand Theft Auto V
The power of the infinity gaunlet has fully come to GTA V!
Published
0 minutes & 49 seconds read time
Last week we saw that a mod was on its way to Grand Theft Auto V that allows players to experience the power of Thanos and his infinity gauntlet, now that mod is available to download.
JulioNiB, the developer of this mod has given players the opportunity to experience Thanos and the powers of the infinity gauntlet. Players will have the ability to use each of the infinity stones and their respective powers, examples include the space stone and being able to teleport around, the reality stone and being able to turn objects into into animals or water and so on and so forth.
If you are a Marvel fan and want to experience what is like to be Thanos in a video game this mod is definitely for you, if you are interested in downloading it and trying it out the link can be found here.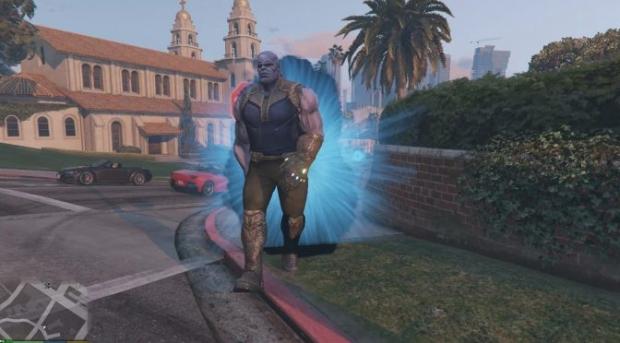 Related Tags