Pokemon mainline RPG coming late 2019 to Switch
But there's two new Pokemon Switch games to tide you over.
Published
2 minutes & 46 seconds read time
We'll be waiting a bit longer for the next big Pokemon game on the Nintendo Switch.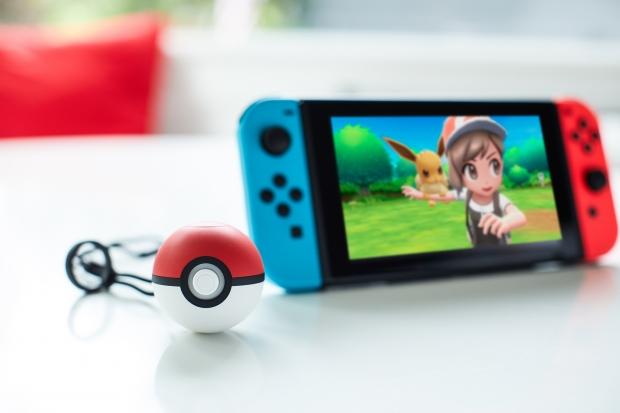 Yesterday saw a big explosion of Pokemon-related news, but the most anticipated announcement didn't go as expected: the Pokemon Company's next mainline RPG has been pushed far back to next year. "Pokémon also announced that the next introduction to its popular core RPG series, which was teased last year at E3, will arrive in late 2019 on Nintendo Switch for the first time," read a press release sent by the Pokemon Company.
The Pokemon Company confirmed the game will be a "core" Pokemon RPG for the Nintendo Switch. Nintendo of America President Reggie Fils-Aime affirms the new Pokemon game will be a "a traditional find, battle, train type experience."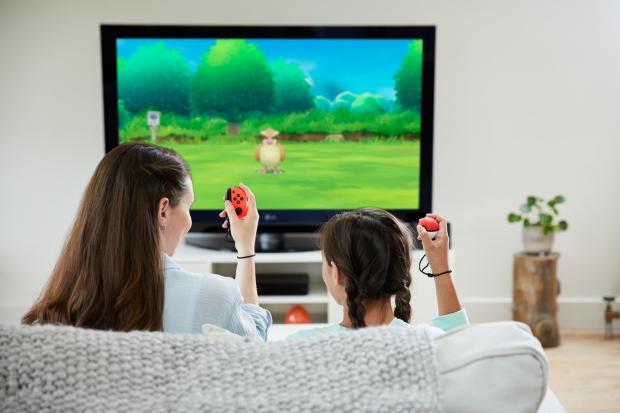 To hold fans over and attract newcomers of all ages the studio announced two new Pokemon games: a free-to-play mobile and Switch game called Pokemon Quest, and Pokemon Let's Go: Pikachu / Let's Go: Eevee, which are exclusive to the Switch.
The latter two are the bigger titles that resemble Pokemon Yellow and actually take players to the Kanto region to capture the original pocket monsters. The games also interact with the Pokemon GO mobile game, allowing users to transfer their Pokemon GO catches over to the Switch--something that I suspect will be a big hotbed of engagement and usher in a wave of gamers new and old.
Remember that Nintendo originally said the Switch (then called the NX) would interact with other devices and this cross handheld-mobile integration makes good on that promise.
"GAME FREAK and The Pokémon Company teamed up with Niantic to bring next-level innovation by offering players the ability to connect their Pokémon GO to their Pokémon: Let's Go, Pikachu! or Pokémon: Let's Go, Eevee! game.

"Players can catch Pokémon originally discovered in the Kanto region in Pokémon GO and then transfer them into their Nintendo Switch adventure. Something special will also be coming to the world of Pokémon GO, making the connection between both games even more appealing for Trainers. Details for this will be revealed in the near future."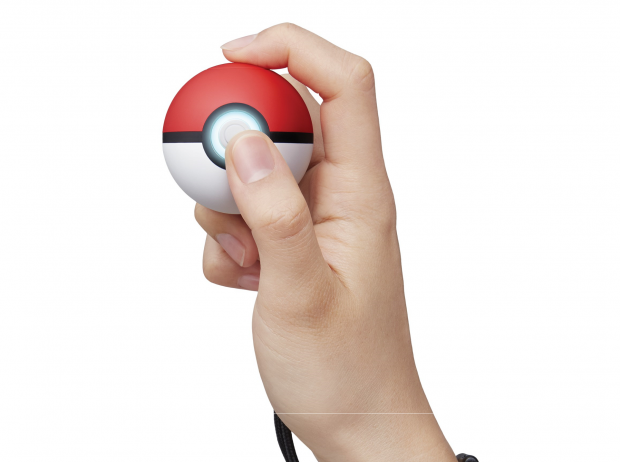 Pokemon Let's Go: Pikachu and Eevee will support two players via the Switch's Handheld Mode, and also has an innovative Pokeball Plus add-on that replaces a JoyCon. It's not a slide-on JoyCon attachment but a wireless Pokeball that does some nifty things including acting like a kind of Tamagatchi of sorts while also being used for both the mobile Pokemon GO and the Switch version duo.
"The Poké Ball Plus a device that can be used to play Pokémon: Let's Go, Pikachu! and Pokémon: Let's Go, Eevee! in place of a Joy-Con or alongside Pokémon GO instead of the Pokémon GO Plus, was also unveiled, continuing the innovative ways to connect the games.

"The Poké Ball Plus features motion controls, lights up with a variety of colors, vibrates, and plays sounds. When catching a Pokémon in the Nintendo Switch games, players will be able to feel it moving within the device.

"It also does more than function as a controller-using the Poké Ball Plus, players can bring one of their Pokémon from Pokémon: Let's Go, Pikachu! or Pokémon: Let's Go, Eevee! with them as they explore the real-world, giving Trainers the opportunity to spend time with favorite Pokémon even when they're not playing the game. Additionally, Trainers can receive a variety of rewards once Pokémon are returned to the Nintendo Switch games."
Pokemon Let's Go: Pikachu and Eevee will be released on November 16, 2018 on the Nintendo Switch. The core mainline RPG is slated for late 2019 on the Switch.
Related Tags