Take-Two: PC has become very important part of what we do
Take-Two recognizes that the PC platform is important to the games industry, and its own strategies.

Published Wed, May 16 2018 6:53 PM CDT
|
Updated Tue, Nov 3 2020 11:51 AM CST
Thanks to its strong emphasis on digital game sales, the PC platform is an important part of Take-Two's business...but console still reigns supreme.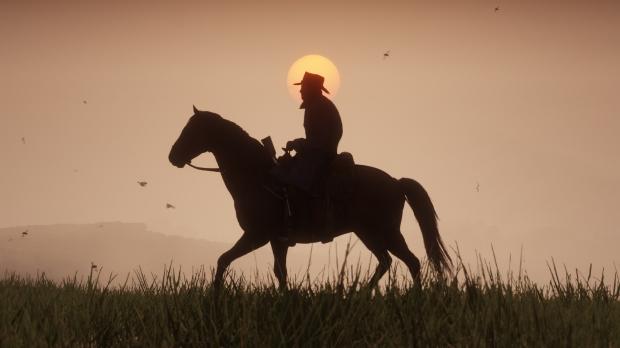 As more and more publishers focus on recurrent consumer spending and long-term revenues via online-based games and fully recouping sales via wholly-owned storefronts like Origin and uPlay, digital is becoming increasingly important to the games industry. Now that PC has mostly moved towards online stores like Steam, it's fair to say the platform aligns with these trends quite well. In the company's recent fiscal year earnings call, Take-Two CEO Strauss Zelnick recognized PC as a major component for the industry as a whole--especially since digital made up 63% of its total net revenues for the year.
When asked about the future of console gens and how they may affect Take-Two's games and future plans, Mr. Zelnick discussed how PC, a platform that continually evolves thanks to consistent hardware upgrades, is paving the way for the company's business. "I would observe that the PC platform has become a very very important part of what we do, driven by digital distribution. And that was not the case for so-called console titles 10 years ago, and it is the case now," he said.
"Does that mean the business has flattening out and everything becomes open and we don't care what brand is on the box? Not in the least. I wouldn't rule out the possibility of more [console] generations, however it does get us closer to a point where we truly can be platform agnostic as an industry.
"I'd say we're not there yet but that day will come."
But consoles still have a strong lead with both Take-Two's games. However that lead isn't as big when it comes to the overall global video games market: according to Newzoo, PC is expected to rake in $32.9 billion in 2018, just a bit below console's expected $34.6 billion.
Take-Two's business is still largely dominated by consoles. In its Fiscal Year 2018 earnings report the company continued its trend of making most of its money from consoles: 82% or $1.463 billion of net revenues were from console, and 18% or $329,586 of net revenues were gleaned from PC.
While this does give hope that Red Dead Redemption 2 will launch on PC at some point, it probably won't be for a while. After all RDR2 was built from the ground up for the current generation of consoles and Rockstar Games has yet to confirm a PC release.
Related Tags