Infinity War Iron Spider Suit now comes with game pre-order
Marvel inspired Spider-Man suit will be available with the pre-order of the game.

Published Thu, Apr 26 2018 1:00 AM CDT
|
Updated Tue, Nov 3 2020 11:52 AM CST
Insomniac Games has complemented the release of Avengers: Infinity War in cinemas by announcing that fans who pre-order the upcoming Spider-Man game will also receive the Iron Spider Suit.
On the PlayStation blog, a post by James Stevenson, the Community Director for Insomniac Games explained that when the developer announced the release date for the upcoming title, the pre-order bonus only contained one suit - Spider-Punk. Now, fans will have the luxury of seeing one more suit, meet the Iron Spider suit.
Stevenson details: "Players who pre-order Marvel's Spider-Man will get an early unlock of the Iron Spider suit inspired by Marvel's Avengers: Infinity War. This was a big collaboration between Sony Interactive Entertainment, Insomniac, Marvel Games, and Marvel Studios. And while you may have glimpsed the pre-order video before, you haven't seen this new video we made to show it off - some of you will even be lucky enough to see this on the big screen before the movie when the film hits theaters later this week."
According to the below video, another suit will be revealed in July. If you are interested in other news regarding Insomniac Games' Spider-Man check out the prequel novel and artbook that is being released. Spider-Man will be released on September 7 this year.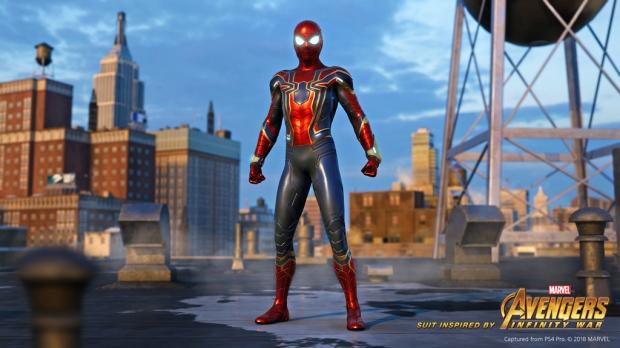 Related Tags