God of War optimized for 1080p performance on PS4 Pro
But 1080p 60FPS not confirmed.

Published Fri, Mar 30 2018 3:08 PM CDT
|
Updated Tue, Nov 3 2020 11:52 AM CST
Sony Santa Monica's new God of War game will apparently have two performance modes: a mode optimized for 4K gaming, and another for 1080p with steady frame rates.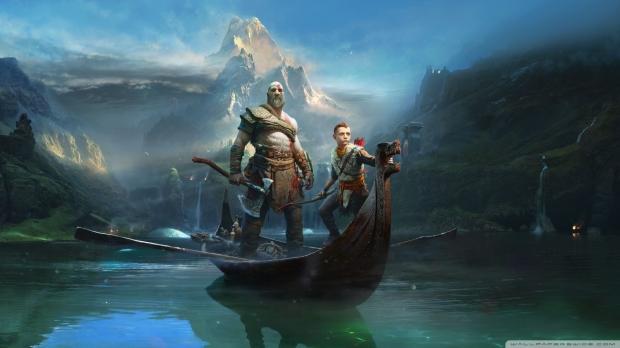 While Sony's PS4 Pro is made to help usher in the new age of 4K gaming, the company was careful not to leave 1080p gamers behind--after all most people still have HDTVs although the 4K market is expected to pick up. This leaves developers with some options: optimizing their game for 4K UHDTV owners, typically targeting 4K resolution at 30FPS with dynamic scaling for better graphics, or a more targeted performance option for 1080p gamers who receive smoother in-game performance as a result of the resolution drop. Sony's latest first-party God of War game will feature both, and should draw the maximum power from the PS4 Pro.
God of War director Cory Barlog says that God of War looks "amazing" in 4K but the game will run "so so smooth" on a PS4 Pro in 1080p.
When asked if gamers have to play in 4K on a PS4 Pro Barlog said: "Nope, you don't have to, but if you do 4K is AMAZING, if you have a 4K TV, of course. If you don't, we have a performance mode that puts the extra power to good use and makes the game run so so smooth! If you run in 1080 on pro it will use the power normally used to render in 4K to make the game run faster. It looks/moves sooooooo nice."
Barlog didn't clarify if "so so smooth" translates to 1080p 60FPS on the PS4 Pro or not, but everything we've seen insofar as trailers and content makes the game look amazing. It's clear Sony's Santa Monica team is keen on pulling every last drop of the PS4 Pro's hardware.
A long time ago Sony confirmed that devs will have final say in how to use the PS4 Pro's power, whether for 1080p 60FPS, 4K 30FPS, or other performance options that increase visuals or frame rate smoothness.
Here's what the gaming company said in an older FAQ:
"Depending on how the developer chooses to use the increased processing power, games with PS4 Pro support are able to render higher or more consistent framerates, increased environmental and character model detail, improved overall visual quality, and other related visual enhancements."
God of War drops April 20, 2018 exclusively for the PlayStation 4 family of consoles.
Related Tags